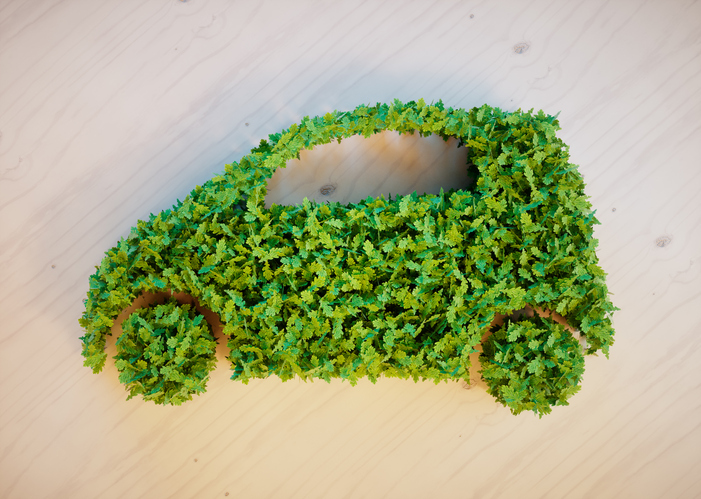 Today's announcement from the Federal Chamber of Automotive Industries (FCAI) of a new industry-led reporting system, the FCAI CO2 Emissions Standard is a positive step for Australia's environmental future. While still voluntary in nature, the new Standard acts as a long-term objective for industry and manufacturer CO2 emissions targets for the year 2030.
With support from 40 major automotive brands, the new Standard is also a natural win for those in the fleet management world. Competition from manufacturers for lower emission vehicles will help provide buyers with more variety, cleaner vehicles and in the long term significant price reductions for the EV market.
By 2023, Australian EV sales are forecast to rise to just over 30,000 a year, making up 3.2 per cent of total new car sales, according to clean energy research group BloombergNEF (BNEF).  BNEF also found that by 2022 some EV models will reach cost-parity with traditional combustion engines, but that goal could be achieved even faster with announcements like these.
Set across a ten-year period, the new FCAI Standard is designed to allow different manufacturers the chance to shape their own journey and timeline towards an ultimate shared goal. It also ties into Australia's commitment to the Paris Agreement – an overall reduction of 26-28 per cent of emissions from 2005 levels by the year 2030.
Tony Weber, chief executive of the FCAI, said the initiative aims to provide certainty to manufacturers to enable them to confidently plan future products for the Australian market.
"The intent behind this new Standard is to ensure automotive manufacturers can continue to do what they do best – and that is to bring the latest, safest, and most fuel-efficient vehicles to the Australian market," he said.
"The FCAI strongly supports a comprehensive approach to addressing motor vehicle emissions that includes fuel quality standards, the introduction of Euro 6 and the introduction of a challenging but realistic, achievable and market relevant CO2 standard."
The FCAI Standard aligns with manufacturers' traditional position of bringing the best possible products, with the latest safety and drive-train technologies, to the Australian market.
"In this context, the FCAI Standard has been based on internationally mandated practices, including those from Europe and the USA, while still recognising the unique characteristics of the Australian market," Mr Weber said.
How the Standard works:
The Standard will calculate industry and brand CO2 targets on a sales-weighted average mass per unit basis against sales recorded in VFACTS, the industry data source. The results will be divided into separate reporting categories – MA (Passenger Cars and Light SUVs) and MC + NA (Heavy SUVs and Light Commercial Vehicles) in line with international practice.
Reporting will be in line with the manufacturers' CO2 emissions performance reporting undertaken by the European Environment Agency and will allow the inclusion of Carry Forward Credits and/or Debits which are a feature of the USA regulation.
Standard Targets
Over the past 15 years, Australia's automotive industry has achieved strong reductions in vehicle emissions through the research and development investments of parent companies in the United States, Europe and Asia.
As at December 2019, FCAI members had already achieved a 24.9 per cent reduction in emissions from 2005 levels.
The targeted reduction between 2020 and 2030 is:
MA (Passenger Cars and Light SUVs) – an average of 4.0 per cent reduction per annum
MC + NA (Heavy SUVs and Light Commercial Vehicles)– an average of 3.0 per cent reduction per annum.
It is estimated that MA vehicles will, on average, have CO2 emissions under 100 grams per kilometre and MC + NA vehicles under 145 grams per kilometre by 2030.
The FCAI Standard will first be reported in early 2021.