FREE WEBINAR
Join Us in this Information Session on the Diploma of Leadership & Management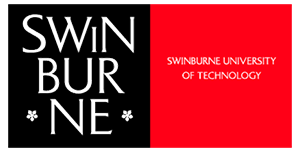 Diploma of Leadership and Management
An industry diploma designed for current and future leaders of the automotive and fleet industries. The Swinburne Diploma of Leadership and Management is being offered in conjunction with the Australasian Fleet Management Association (AfMA) and has been contextualised to support and build the skills of fleet managers and automotive industry managers from manufacturers, fleet management organisations and supply chain specialists.
View Subjects
Virtual classroom sessions
Workplace project presentation for final assessment
 Duration approximately 9 months
The 2022 Diploma will have 13 units of competency instead of the regulatory requirement of 12. This decision was made because both subjects, Manage Business Risk and Manage Budgets & Financial Plans are extremely important to Fleet Management.
| | |
| --- | --- |
| Manage business operational plans | Undertake project work |
| Facilitate change | Develop and use emotional intelligence |
| Establish innovative work environments | Develop critical thinking in others |
| Manage team effectiveness | Manage people performance |
| Lead difficult conversations | Lead and manage effective workplace relationships |
| Communicate with influence | Manage business risk |
| Manage budgets and financial plans | |
Module Descriptors – This course covers 6 modules and covers the 13 subjects.
Click Here to learn more about the Program modules: units of competency aligned to national qualification standards and requirements.
Unit of Competency Descriptors – Program elements – selected units of competency aligned to National Qualification Standards and requirements.
$̶7̶,̶5̶0̶0̶
$5,600
AfMA driving value for the industry
For more information and to register your interest please complete the form and email it to info@afma.org.au.
Scholarship applications are judged on merit by an AfMA committee, the sponsor has no involve in awarding the scholarship.
Young Leaders Under 30 & Woman in Fleet Scholarship Sponsors
70% paid scholarships


Industry Leaders
Scholarships
100% paid scholarships

Indigenous Leader Scholarship
Industry Leaders Scholarship
The scholarship sponsors recognise importance of professionalising the automotive and fleet industries and have embraced an opportunity to offer annual scholarships to AfMA members.