AI Drive by GoLive Monitoring pioneers fleet learning capabilities for vehicle usability, productivity and safety
Transport and logistics represent a significant part of the Australian economy, with ASIC estimating an annual revenue of $102.87 billion, an operating profit of $10.14 billion and the employment of more than half a million people across its major sub-sectors.
In such a thriving sector, evolving technology such as Artificial Intelligence is set to further enhance and augment the capabilities of this area. This is where AI Drive enters the market with such an innovative solution that it has spawned its very own niche, called Fleet Learning.
AI Drive is pioneering the future of commercial mobility worldwide through innovative data collection and AI solutions for better safety today and better insights tomorrow – not only to improve business productivity but for the benefit of the wider fleet community, too.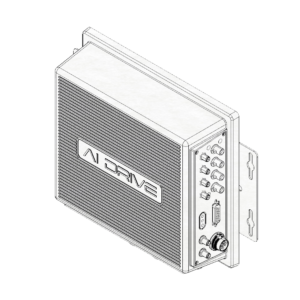 Harnessing the power of on-the-road data.
AI Drive, developed by industry-leader GoLive Monitoring, is a comprehensive fleet solution that collects and analyses data through on-the-road capabilities to create insights around improvements in safety, efficiency and beyond.
The system is built through the sophisticated new synergy of revolutionary cloud-based software, robust onboard hardware and AI algorithms that, together, monitor driver safety and fleet performance in real-time.
Aggregating data for industry-wide ongoing learning purposes, we're witnessing a new era of fleet technology where proactive insights can prevent road-related problems and organisations can utilise AI Drive to make more informed decisions around fleet management.
An innovative approach today for tomorrow
The most significant limitation to fleet tracking, management and monitoring devices is that each product serves one specific purpose.
AI Drive, however, is an all-encompassing solution that combines the benefits provided by different systems in just one platform. From GPS tracking, fleet system health reports and incident alerts to Advanced Driver Assistance Systems (ADAS), API integration, live video, safety, fatigue prediction and more – businesses can rely on AI Drive to be dynamic and flexible in meeting specific requirements and improving vehicle efficiency.
By allowing AI and machine learning to monitor data, examine past mistakes and interpret vehicle performance, AI Drive is designed to continuously protect lives behind the wheel and on the road.
Future-forward fleets
Fleet learning is expected to become the next standard for the industry and AI Drive is leading the way. By providing the best hardware and cloud-based AI technology, it equips drivers, businesses and the overall community with a better way to use the road.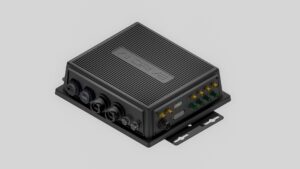 What are the industry advantages of fleet learning?
Transcending the current norm of logistics and transportation with cutting-edge technology
Through data tracking and analytics reporting run by powerful artificial intelligence, AI Drive ensures that the fleets of tomorrow will learn from today's data collection to improve decision-making, safety and planning.
Delivering proactive protection and prevention
Advocating road safety at its finest, AI Drive offers integrated driver and vehicle monitoring solutions like speed sign recognition, lane departure detection and collision warnings to reduce the risks of road danger and accidents.
Providing a complete suite of next-generation systems
Using multiple features, all housed in one platform, AI Drive is a new generation of fleet technology that scans road conditions, gathers route data and records driver performance.
Offering customisable solutions
AI Drive can offer bespoke solutions catering to every unique requirement and specific business need. It can upgrade and modify existing fleet systems or build from scratch.
Forming a community for the future of vehicular transport
AI Drive doesn't only benefit the traditional transport and logistics industry – it also impacts other related sectors like health, education, government and non-profits which utilise transport assets to deliver value to their clients.
  Re-appreciating a depreciating asset.
Vehicles have a long-held reputation that they're constantly on the value decline. With AI Drive's On-The-Go Data Collection capabilities, they now have the potential to offer a new level of value that has never been seen before.
Learn more about how the AI Drive by Go Live Monitoring system can improve fleet operations by visiting www.golivemonitoring.com