The Australasian Fleet Management Association was delighted to recognise the achievements of some of our latest graduates from the Diploma of Leadership & Management course at a gathering in Melbourne earlier this week.
Over a number of years Swinburne and AfMA have collaborated to construct a Diploma of Leadership and Management contextualised to support and build the skills of those operating in the fleet and automotive industries.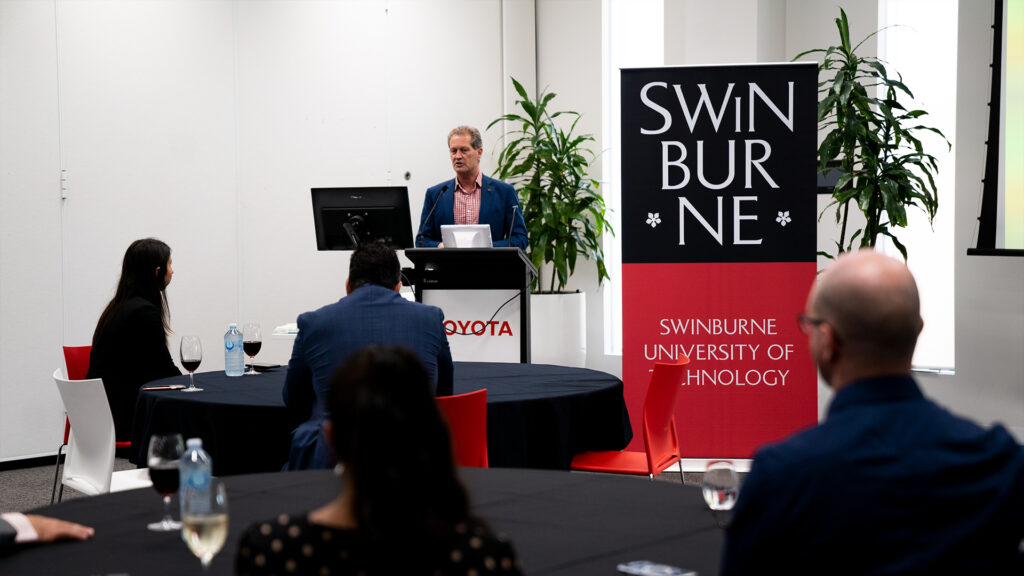 We've seen countless graduates rise the ranks into senior leadership positions within their organisation, others start their own business and the majority of graduates learning immediate skills that have provided an immediate ROI to their organisation.
On Tuesday night we were able to formally recognise the outstanding work of the following four emerging leaders pictured below alongside AfMA Executive Director Mace Hartley and Swinburne course convenor Darren Holland. Congratulations from all of us at AfMA:
Barbara Cannatelli – Fleet Coordinator (NBN)
Claire Bendall – Project Coordinator – Business Support Services (Downer Group)
Kristen Fairfield – Operations Coordinator Fleet & Security (TAC)
Luke Barrows – Fleet and Operations Centre Team Leader (City of Monash),
We look forward to once again acknowledging all seven of our 2020 graduates at the upcoming 2021 Australasian Fleet Conference & Exhibition on May 20-21. To date the course has produced 45 graduates from across the fleet and automotive sector.
It is also fitting that this Monday our 2021 cohort launched – studying in a fully online format right around the country. For the first time we have students studying in all Australian states, proving that the 'tyranny of distance' means less and less in our post COVID-19 landscape.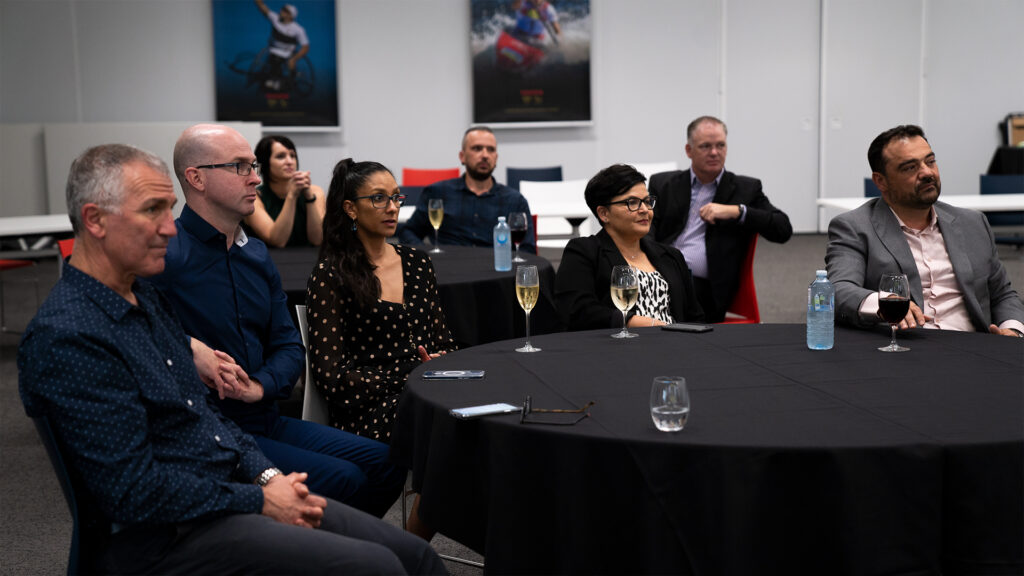 The strong growth of female leadership within the automotive sector has been realised in 2021 – with a 50/50 split among our latest cohort of 16 people.
Thanks Toyota Motor Corporation Australia for hosting the graduation and providing a relaxed three course dinner for the graduates and their family & friends.
We also thank Toyota for providing a Women in Fleet scholarship for 2021 and to our Corporate Partners, Autorola, GEOTAB, NTT Data Figtree Systems and Pedders Suspension & Brakes for providing general industry scholarships.