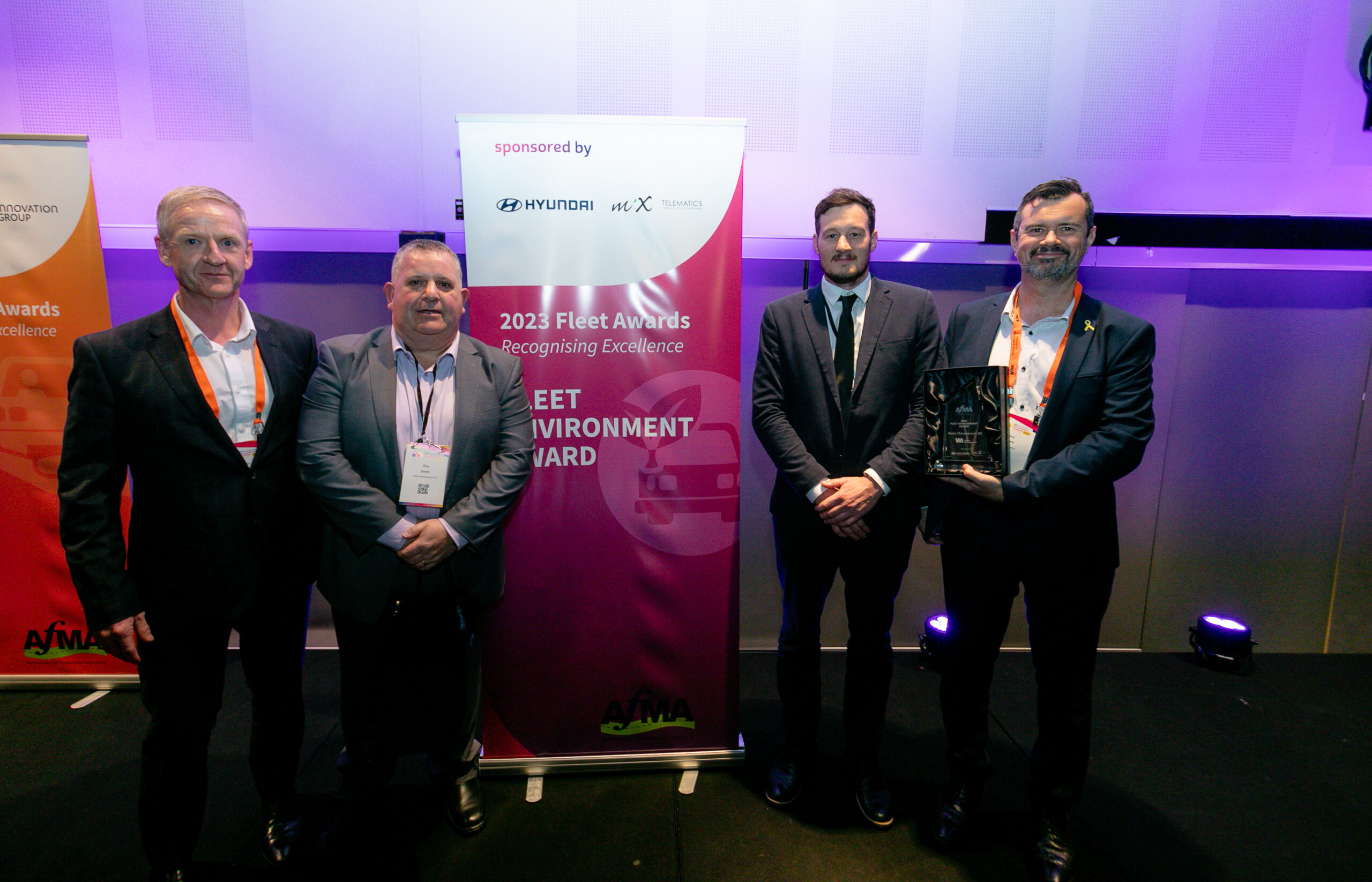 Announcing the 2023 Fleet Environment Award Winner: Waste Management NZ (WMNZ) 
Last night, during the 2023 Australasian Fleet Conference and Exhibition Networking Dinner and Awards presentation, Waste Management NZ (WMNZ) was declared the winner of the AfMA 2023 Fleet Environment Award in recognition of its outstanding commitment to sustainability, waste reduction, and greener fleet management. Under the leadership of Jitesh Singh, Head of Fleet, the company has achieved impressive milestones on its journey towards a more sustainable and environmentally friendly future. 
Embracing Electric Vehicles for a Greener Fleet:
Starting in 2016, WMNZ embarked on an ambitious journey to transition from diesel internal combustion engine trucks to zero-emission battery electric trucks. In partnership with international conversion specialists, the company has successfully introduced 28 electric trucks on New Zealand roads, with plans to expand the fleet to 50 by the end of 2023. As part of this initiative, WMNZ opened its own Electric Vehicle Innovation Hub in Auckland, which supports local truck conversions and advances the adoption of electric vehicles in New Zealand.  
Key Motivation and Benefits:
WMNZ's dedication to sustainability is evident in its "For Future Generations" strategy, which outlines the company's commitment to meeting the needs of the present without compromising future generations' ability to meet their own needs. The company aims to achieve a 20% annual reduction in greenhouse gas emissions, including Scope 1, 2, and 3, with a long-term goal of reaching net-zero emissions by 2040. By converting their fleet to electric vehicles, WMNZ is significantly reducing its carbon footprint and setting a benchmark for the waste management industry. 
Furthermore, WMNZ's adoption of electric vehicles has resulted in multiple benefits, including improved health and safety for drivers, noise reduction, lower operating costs, and an opportunity to close the loop in their contribution to a truly circular economy by utilising electricity generated from waste at landfill sites. 
Sharing Knowledge and Encouraging Widespread Adoption: 
WMNZ's journey to electrify its fleet can serve as a valuable case study for other organisations looking to implement similar initiatives. The company has expressed its willingness to share its learnings with other fleet managers and organisations looking to adopt electric vehicles, especially for those operating on fixed, known routes.  
Waste Management NZ's innovative approach to fleet management and sustainability has garnered well-deserved recognition as the 2023 Fleet Environment Award winner. The company's achievements in transitioning to electric vehicles, reducing greenhouse gas emissions, and implementing environmentally friendly practices are a testament to its commitment to creating a greener future for generations to come. 
To conclude, we would like to express our gratitude to Hyundai Australia and MiX Telematics, our Fleet Environment Award Sponsors, for their valuable support. We also want to thank the wider industry for joining us in celebrating the outstanding achievements of our industry leaders. 
Key Achievements of Waste Management NZ's Fleet Electrification Initiative:
Successfully converted 28 heavy trucks to electric vehicles (EVs), with an aim to reach 50 EV trucks by the end of 2023.

 
Established New Zealand's first Electric Vehicle Innovation Hub in Auckland to accelerate the conversion process.

 
Reduced CO2 emissions from 46,535 tCO2e in 2017 to 40,695 tCO2e in 2022, with an ongoing commitment to reduce emissions further.

 
Achieved significant reduction in diesel consumption, resulting in lower operating costs and environmental impact.

 
Introduced 97 electric passenger vehicles and 29 heavy EV trucks into the fleet, with 23 more heavy EV trucks scheduled for delivery in 2023.

 
Developed a strong partnership with an international EV truck integrator, to provide ongoing support and technical expertise.

 
Offered zero-emissions waste collection lorries to customers, contributing to a cleaner environment and more sustainable waste management practices.

 
Demonstrated the feasibility of EV trucks for waste collection and other industries operating on fixed, short-range routes.

 
Trained in-house staff and local subcontractors to support the EV fleet, enhancing the organisation's technical capabilities and readiness for future technological advancements.

 
Leveraged electricity generated from Waste Management's landfill sites to power the EV fleet, closing the loop in their contribution to a truly circular economy.

 
Committed to sharing knowledge and learnings with other organisations to facilitate the adoption of EV technology in other industries.