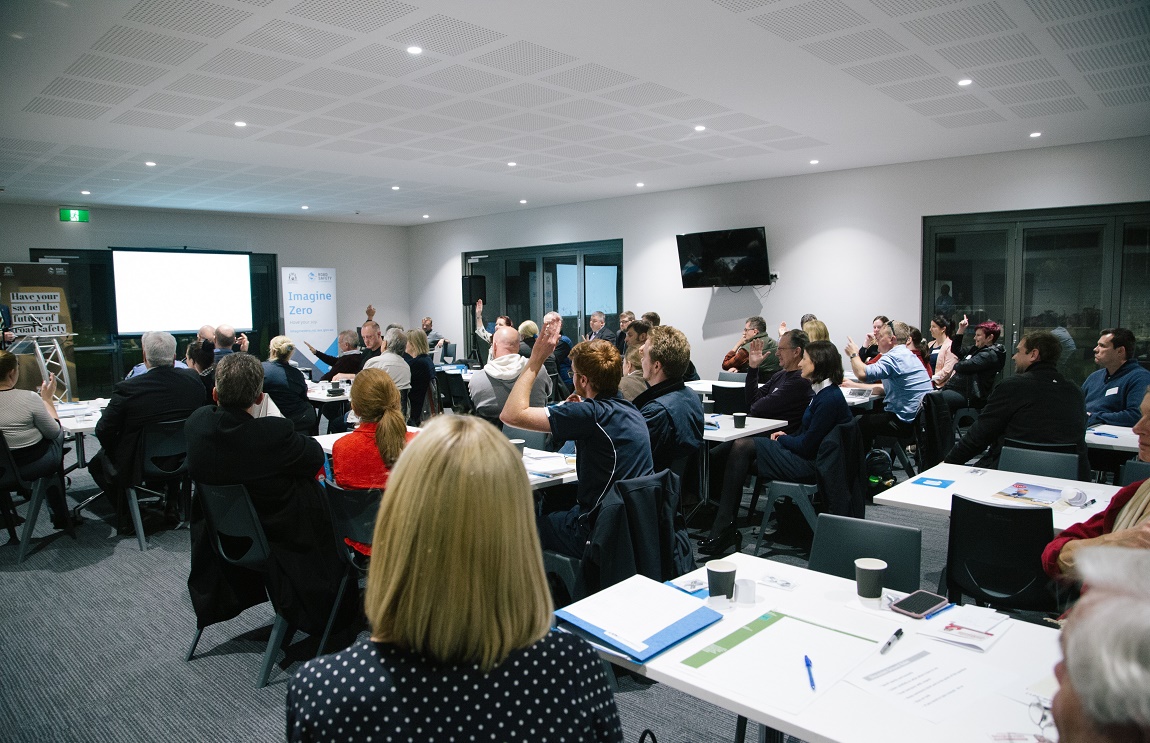 Want to have your say regarding the future direction of road safety in Western Australia?
Then register to attend one of the Road Safety Council's community forums.
The Road Safety Council is consulting with community and stakeholders on what they are prepared to do to pursue zero deaths and serious injuries on WA roads. Members met earlier this week in Gosnells, following a successful opening forum in Greenwood on 1 July.
If you're available make the most of this platform and take it as an opportunity to express the views that are affecting you and your fleet.
Upcoming WA forums
Albany, Wednesday 24 July, 6pm
Bunbury, 12 August, 6pm
Broome, 20 August
Collie, Tuesday 30 July, 4.30pm
Denmark, Tuesday 23 July, 6pm
Ellenbrook, 12 September
Esperance, 7 August, 6pm
Fremantle, 26 August
Geraldton, 1 August, 6pm
Kalgoorlie, 8 August, 6pm
Kununurra, 22 August
Kwinana, 19 August
Manjimup, Thursday 25 July, 6pm
Margaret River, Monday 29, July 6pm
Merredin, 29 August
Moora, 5 August, 6pm
Narrogin, 03 September
Northam, 28 August
Joondalup, 17 September
The forums run for about 1 hour and 45 minutes and are free to attend. However, you must first register online.
Feedback gathered from the forums and online will be used by the Road Safety Council to prepare a draft road safety strategy that will be provided to the Minister of Road Safety for consideration.