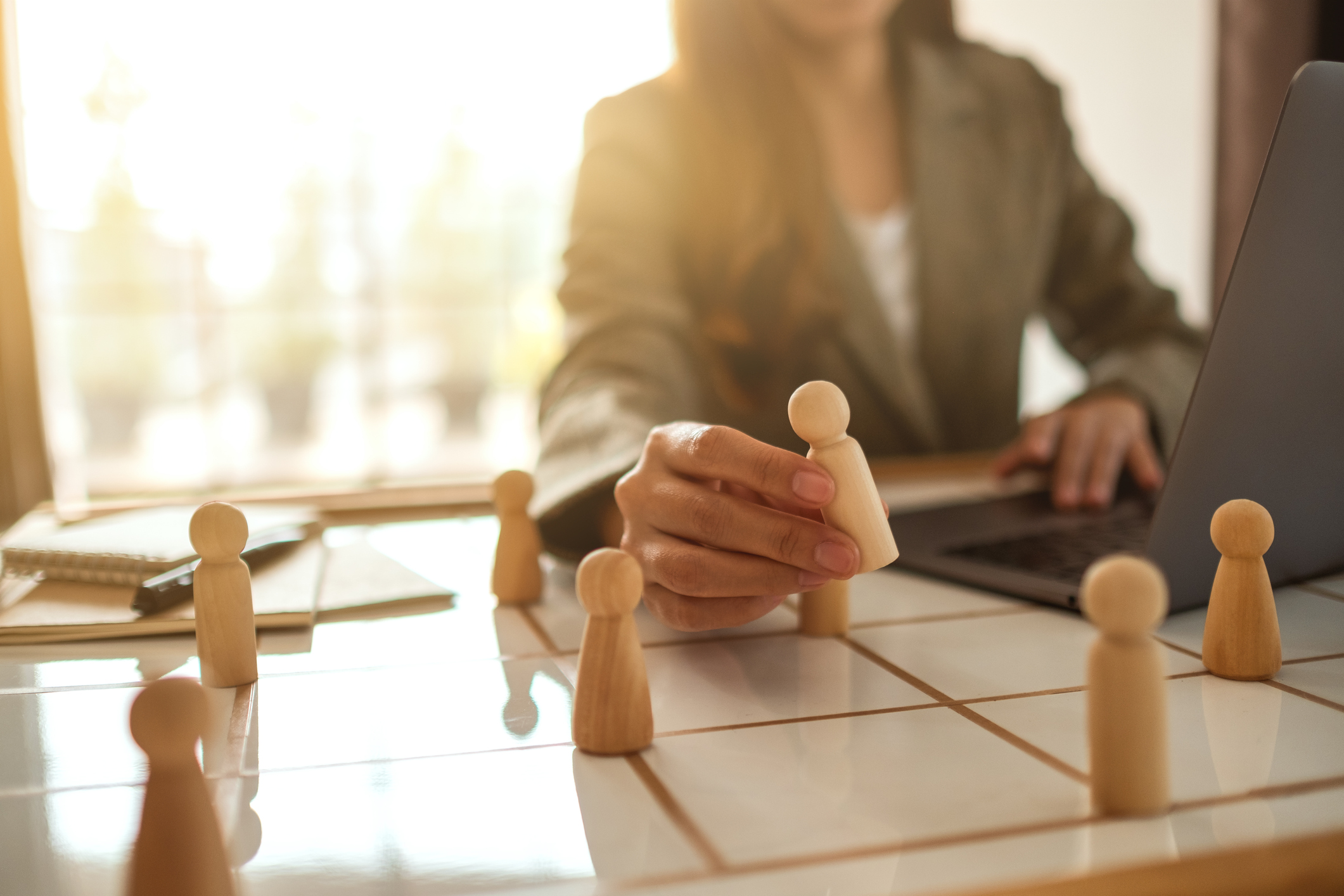 Taking an Emotional Intelligence approach to understanding the people you work with and learning to influence in all directions is the key to getting to achieving your goals in the workplace.
In a recently held personal development webinar titled "Managing Up, Down, and Across: Striking a Balance Between Being Strategic and Human", Careers Advance founder and CEO Lisa Panarello shared fresh perspectives and fundamental tactics for establishing authority, cultivating trust and followership, and driving results—while protecting your goals and reputation.
"Managing up isn't about managing your boss," says Lisa.  "You are not responsible for his or her performance. What it is though, it's about managing the relationship that you are responsible for."
"I suggest that you take a deep breath, and you say to yourself 'I can influence a change in my boss' behavior or way of thinking, and I will put the effort into it into what I can do about it.'"
To manage up, Lisa highlighted key EI strategies that can help you and your boss in the workplace. This includes establishing the right mindset, getting to know each other, keeping your boss informed, adapting the way you persuade, and maintaining discretion.
Meanwhile, when it comes to managing down, Lisa explained that preparation is key.
"Statistics show that leaders are most vulnerable in their first three months and failures in leadership often come from a failure to prepare for that position mostly because that path holds many unknowns."
Before taking a leadership role, Lisa explained that it is important to establish the right mindset, assess and invest in your learning needs, develop a personal 90-day onboarding plan, and build your advice and counsel network. These will equip you and set you on the right track towards effectively managing people who are reporting to you.
When it comes to managing down, some key EI strategies include getting to know each other, processing, and reconvening, setting the bar at the right height, holding your staff accountable, and spending time on development.
"Whether you have new staff or current staff have one-on-one meetings."
"You're gonna have a much stronger buy-in when they hear that you're listening; when they feel that you're listening, and you get more personal."
Meanwhile, on the side of leading your pears or those who don't report directly to you, Lisa explained that it boils down using your emotional intelligence to allow everyone to get their piece of the work done.
"It's not your responsibility it's not your responsibility to lead them in terms of reporting to you but it is your responsibility to lead them and giving you what you need to get your job done."
She highlighted five EI tips for managing across including setting the stage, getting to know each other, talking openly about challenges, erring on the side of over communicating, and disciplining immediately with respect and authority.
"Remember that your power of influence comes from your emotional intelligence: your ability to manage your emotional state, your willingness to understand someone else's emotional state, and your ability to guide the relationship forward with respect."
Closing the webinar, Lisa explained that to see the change you want, you need to make room for it. Once you've identified key challenges, you must create an actionable plan, and be accountable for the change you want.
The 2022 Personal Development Series is sponsored by Isuzu UTE. You can find out more about these free webinars by clicking here.
Did you find this article helpful? Please give it a 'like' by clicking the 'heart' button above.