The future of vehicles globally is zero emissions – and you'd only have to pay loose attention to the news to realise Australia's transition is falling further behind the eight ball with each passing year. We bang on about it a lot at AfMA, and we have no doubt you're all considering what zero emissions looks like for your own fleets as well.
Our members told us in 2020 that government inaction on policies, high purchase costs and weak availability of vehicles are the primary causes for their slow adoption of electric vehicles (EVs). Supported by ACA Research and renewable energy company AGL, our Electric Vehicles in Business Fleets Report highlighted the difficulties of choosing to 'go green', while pushing the Australasian government to take action to incentivise EV take-up.
What is Australia doing wrong and how can we as an industry help accelerate a successful transition?
Tiny sales, but is lack of supply the real cause?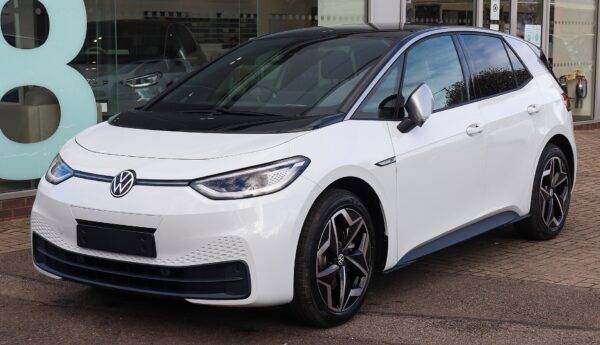 Australian sales of EVs, including plug-in hybrid EVs and Teslas in 2020 numbered 6900, just 0.75 per cent of car sales and a tiny increase on the 6718 vehicles sold the previous year.
An often-forgotten reason for the poor sales comes from the fact that certain high selling EV models that sell well in Europe, the US and UK are simply not available in Australia.
The top-selling electric car in Europe in 2020, the Volkswagen ID.3, won't be launched in Australia until at least 2023. However, Volkswagen didn't ship any EVs to Australia in 2020, despite many Australians asking to buy them.
"There isn't a day go by where we're not answering a query on when we'll be able to supply an electric vehicle in Australia," said Michael Bartsch, general manager of Volkswagen Group Australia. "We'll put those cars where we get the biggest commercial advantage, and the biggest commercial advantage of the moment, when you overlay the fines for not achieving the CO2 targets, is Europe."
Despite the demand it seems Volkswagen's head office in Germany won't agree to shipping it to Australia because there's little incentive for them as an EV manufacturer in this region. Volkswagen is positioned to become the world's largest EV maker having sold 212,000 units in 2020 – but to no great surprise not one of those came from Australia.
Electric Vehicle Council Chief Behyad Jafari agrees – noting that global manufacturers are noticing Australia's lax environmental standards and reacting accordingly.
"Australia's inertia on EV has been noticed by the global auto sector, which now withholds the best and most affordable electric vehicles from our market," he said. "A rapid transition to electric vehicles would clean our city air, drastically reduce our carbon emissions, and free us from our insecure dependence on foreign oil imports."
Incentive or no incentive?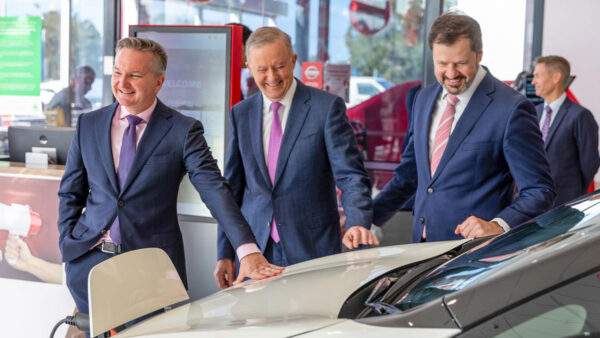 Global sales are showing that financial incentives do result in genuine change among consumers. As seen in the table below all G7 countries currently offer incentives for EV purchases and sales in these regions are growing significantly faster than here where we have no financial encouragement to buy an EV.
G7 EV country-wide purchase incentives
| | | |
| --- | --- | --- |
| Market | Local Currency | ~AUD |
| Canada | $5,000 | $5,000 |
| France | €7,000 | $11,000 |
| Germany | €6,000 | $10,000 |
| Italy | €6,000 | $10,000 |
| Japan | ¥400,000 | $5,000 |
| UK | £6,000 | $10,000 |
| USA | $7,500 USD | $10,000 |
| Australia | – | – |
| Australian State of VIC | – | $3,000 |
| Australian State of NSW | – | $3,000 |
 Source: Electric Vehicle Council
Smaller European countries like Norway boast the highest share of plug-in EVs in new passenger sales of 74.8 per cent, followed by Iceland at 45 per cent and Sweden with 32.2 per cent. Even China manages 6.2 per cent, showing just how far Australia has to go. But the difference for this region could well depend on which major party wins the next federal election.
In February the Coalition said it won't be providing European style incentives for electric vehicles any time soon, citing they don't "represent value for taxpayer money" as part of its Future Fuels Strategy discussion paper. The paper provided no mention of a fuel emissions standard or target – leaving Australia as one of the only developed countries worldwide without one.
"Providing government subsidies for battery electric vehicles at this high cost would not represent value for money for taxpayers," it said.
Conversely, should Labor win the next election in 2022, the party has promised to exclude EVs priced at A$77,565 and below from import and fringe benefits taxes.  In reality the changes could see a A$50,000 vehicle made some A$2000 cheaper.
"A majority of Australians say they would consider buying an electric model as their next car, but because of scaremongering and the policy vacuum under the Morrison government, electric vehicles remain unaffordable for most Australians," Opposition Leader Anthony Albanese said.
The goods news, in May 2021 Victoria announced $46 million for a consumer subsidy program for 20,000 electric vehicles, with an initial offering of $3,000 per vehicle. This was followed by an announcement from New South Wales in June 2021 that it will provide rebates of $3,000 for the first 25,000 EVs sold for under $68,750 from 1st September 2021.
Growing frustrations at state level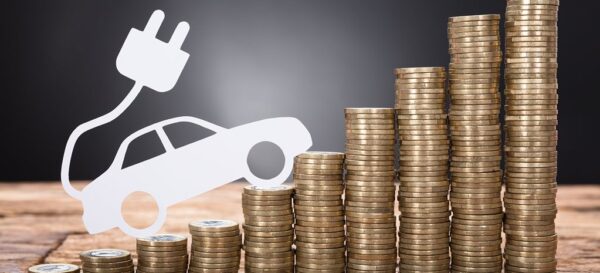 Victoria's plans to introduce an EV tax that will charge electric car owners 2.5 cents per kilometre driven and plug-in hybrid owners 2 cents per kilometre driven from July 1 this year has gone down like a lead balloon among 25 leading manufacturers and environmental organisations.
The group who published a joint letter in response to the Victorian government's plan in The Age paper earlier this year labelled Victoria's policy the "worst electric vehicle policy in the world".
"Most industrialised countries are prioritising incentives for electric vehicles to benefit from cleaner air and new jobs from a growing industry," the letter said.
"This new tax means the world's manufacturers are far less likely to send Victorians their best, most affordable, zero-emission vehicles."
Manufacturers including Hyundai, Volkswagen and SEA Electric said the levy would make it increasingly difficult for Victorians to purchase electric vehicles.
Mr Jafari said electric vehicle uptake was already massively behind the US, the UK and across Europe.
"This tax will exacerbate the yawning gap," he said. "Far from being on track to achieving net-zero emissions by 2050, emissions from transport are rising in Victoria. This is the wrong time to tax zero-emissions vehicles."
Meanwhile New South Wales will introduce a road user charge (EV tax) from 1 July 2027, or when EVs make up at least 30% of new car sales. The RUC will be set at 2.5 cents/km for BEVS and 2 cents/km for PHEVs. Whilst South Australia was the first to announce a RUC they has paused their plans to complete a broad stakeholder review and consultation.
The case for hydrogen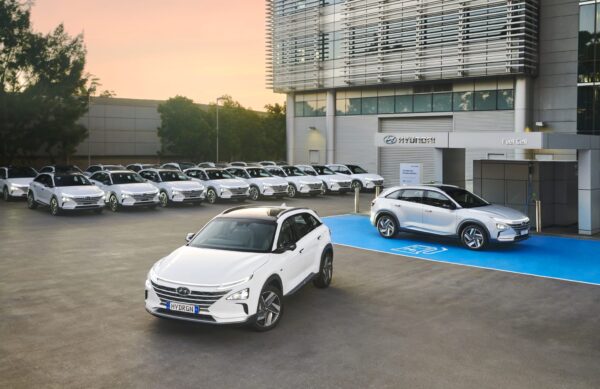 At the present time there are only 2 hydrogen models in the pipeline for Australia – the Hyundai NEXO SUV and the Toyota Mirai sedan. The Hyundai NEXO is now being deployed in our nation's capital, while Toyota has big plans to unleash its Mirai on the market and proudly unveiled its Victorian hydrogen production and refuelling facility in March.
The ACT's 20 new zero-emission Hyundai NEXO hydrogen fuel-cell electric vehicles officially hit the roads in March this year. They represented the first deployment of fully certified Fuel Cell Electric Vehicles (FCEVs) in Australia, as well as the first use of hydrogen vehicles by a Government in Australia.
The initial 20 ACT government NEXO vehicles will be followed by a fleet of five FCEVs for the QLD government. NEXO has a range of 666km (WLTP), with a refuelling time of three to five minutes, in an SUV that emits only water vapour from its exhaust and purifies the air as it drives.
Hydrogen stations are now available in Canberra, at Hyundai's Sydney headquarters, Toyota's new Altona base in Melbourne and there are plans for a fourth base to be built by the CSIRO, to be installed in the south-eastern suburb of Clayton (also in Victoria).
The potential for this unique energy source is outstanding because the primary product from the combustion of hydrogen and oxygen is water.  It is viewed as the ultimate clean fuel. A major disadvantage with hydrogen is its low energy density, requiring large bulky fuel tanks for storage.