The humble ute is an iconic part of the Australian motoring landscape, and our love affair has only grown in recent years.
Looking at vehicle sales data the Toyota HiLux has been the consistent top selling vehicle in recent years with the Ford Ranger momentarily taking the sales crown in April before Toyota regained it in May. Meanwhile other strong ute performers including the Isuzu D-Max, Mitsubishi Triton, Nissan Navara and the Mazda BT-50 continue to pull strong sales numbers.
And while smaller electric vehicles have begun to gradually penetrate the local market, it is inevitable that petrol and diesel utes will eventually need to make way for zero-emissions solutions. Early concerns over power and towing capacity have been ratified and many of the major and smaller manufacturers are now plotting moves to introduce electric utes to the global playing field this year and beyond.
As always any potential electric vehicle will greatly reduce your CO2 emissions – just don't let it be at the cost of safety. An EV has a longer lifecycle than an ICE (internal combustion engine) or diesel equivalent so make sure any vehicle you purchase contains a 5-star ANCAP rating.
Utes are a fundamental part of the Australian way, but will we ever see them arrive on local shores?
Ford F-150 Lightning EV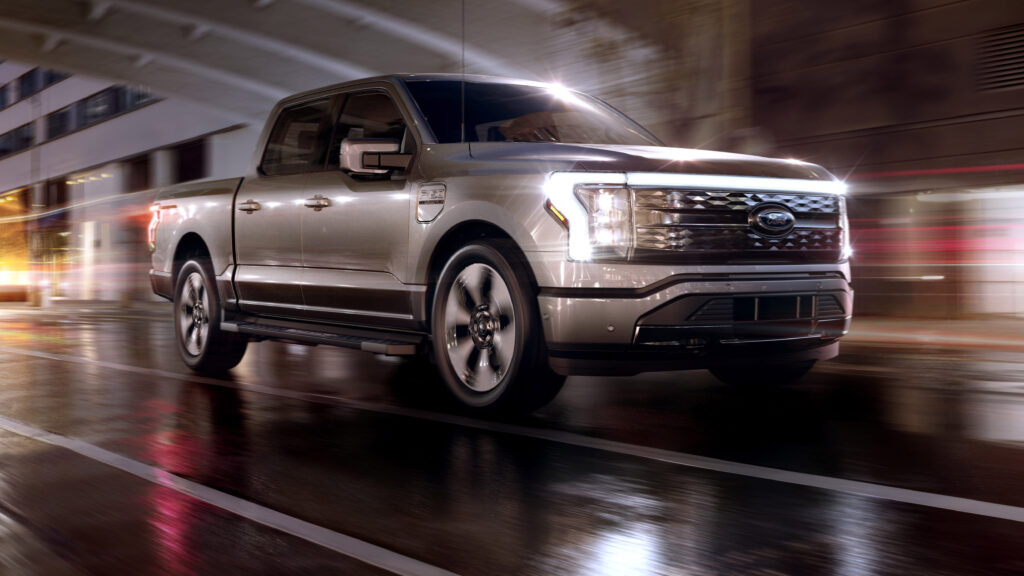 Ford has rocketed out of the blocks as the United States begins its journey towards electric vehicles, with the manufacturer registering 45,000 orders for its new model within days of it being unveiled.
Buyers will have a choice of two battery options – Standard and Extended Range – paired to dual motors and all-wheel drive as standard. Standard Range vehicles contain an estimated driving range of 370km, while the Extended Range can provide 483km of distance alongside a projected 0-60mph (97km/h) sprint time in the "mid four-second range".
Range: 370km / 483km
Estimated Price (AU): $51,300 base model
Payload: 900kg
Towing Capacity: 4500kg
Global Release: Q2 2022
Australian Release: TBA
Tesla Cybertruck EV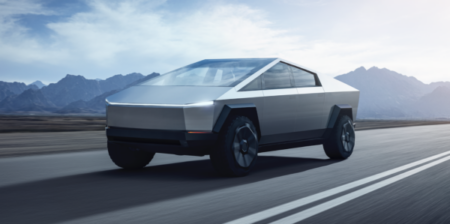 Tesla has reportedly surpassed one million orders for its pure-electric 2021 Tesla Cybertruck, based on reservation figures taken by Drive Tesla Canada. As always though given the way that Tesla guards official sales figures, the actual numbers are likely to vary somewhat.
Elon Musk has promised to raise the bar for all-electric utes in terms of both range and performance, with the single-motor, rear-wheel drive version claimed to hit 0-60mph (97km/h) in 6.5 seconds and offer a base range of more than 402km. Meanwhile the mid-range dual-motor AWD (all wheel drive) model is due to have a 480km range, while the flagship triple-motor AWD model contains a range of 800km. While Aussies can currently put down a fully-refundable $150 deposit towards the vehicle, a local launch has yet to be officially confirmed by Tesla Australia.
Range: 402km / 480km / 800km
Estimated Price (AU): $58,900 base model
Payload: 1587kg
Towing Capacity: 6500kg
Global Release: Q1 2022
Australian Release: Not confirmed
Rivian R1T EV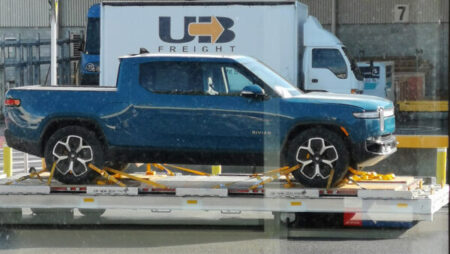 A Rivian R1T ute, was spotted at Auckland Airport in New Zealand earlier this month, likely heading to the Southern Hemisphere proving grounds located near the Cardrona Alps on NZ's South Island. The site is a popular cold weather testing site for manufacturers as temperatures increase across North America and Europe during their summers.
Rivian expects to start global deliveries in July this year, and is hoping to bring the R1T to Australia and New Zealand in 2022, although an exact date is yet to be confirmed.
Range: 640km
Estimated Price (AU): $92,000
Payload: 798kg
Towing Capacity: 4989kg
Global Release: Q3 2021
Australian Release: TBD 
GMC Hummer EV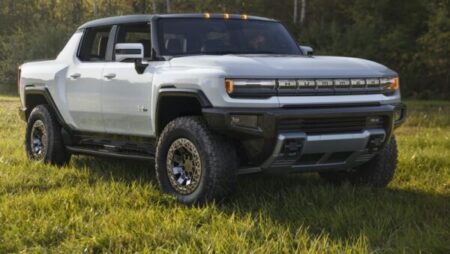 The all-electric Hummer EV was launched by GMC in October last year, and the vehicle could be a game-changer. While it is unclear whether Australia will get it at this stage, the Hummer EV marks a massive shift in strategy with one of the world's biggest manufacturers moving from petrol-guzzling V8s to direct electric power.
Range: 560km
Estimated Price (AU): $106,500
Payload: TBD
Towing Capacity: TBD
Global Release: 2022
Australian Release: Not confirmed
SsangYong EV

Australia's first electric dual-cab could hail from South Korea's SsangYong, with the manufacturer this month unveiling plans for its first EV SUV alongside an all-electric ute. Details about when its EV ute will arrive and even its design remain unknown at this point (the above picture is of their current diesel equivalent), but the manufacturer has flagged either 2023 or 2024 as a proposed global launch date.
Range: TBD
Estimated Price (AU): TBD
Payload: Estimated 800kg
Towing Capacity: TBD
Global Release: Estimated 2023-2024
Australian Release: TBD
Toyota HiLux EV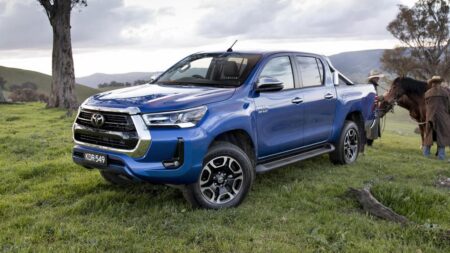 Toyota says it has not ruled out the possibility of a battery-electric version of Australia's top-selling vehicle, the Toyota HiLux, as it begins a push towards hybrid and eventual pure-electric vehicles.
It is believed that Toyota will likely produce a diesel-hybrid option of the HiLux first, with production of a an all-electric ute likely to be a decade or more away. The leading manufacturer announced in April it had pushed back its deadline for the rollout of a hybrid or electric option for "every model in its range" from 2025 to 2030.
Range: TBD
Estimated Price (AU): TBD
Payload: TBD
Towing Capacity: TBD
Global Release: Estimated 2030
Australian Release: TBD
Other models planned and estimated global arrivals:
Bollinger B2 (Unknown)
Chevy Silverado (2023 / 2024)
Canoo (2023)
Lordstown Endurance (2022)
Please Note: Prices, figures and details within this article are accurate at the time of printing (June 2021) and subject to change. As always fleets need to do independent research to determine the most appropriate vehicles for their needs.