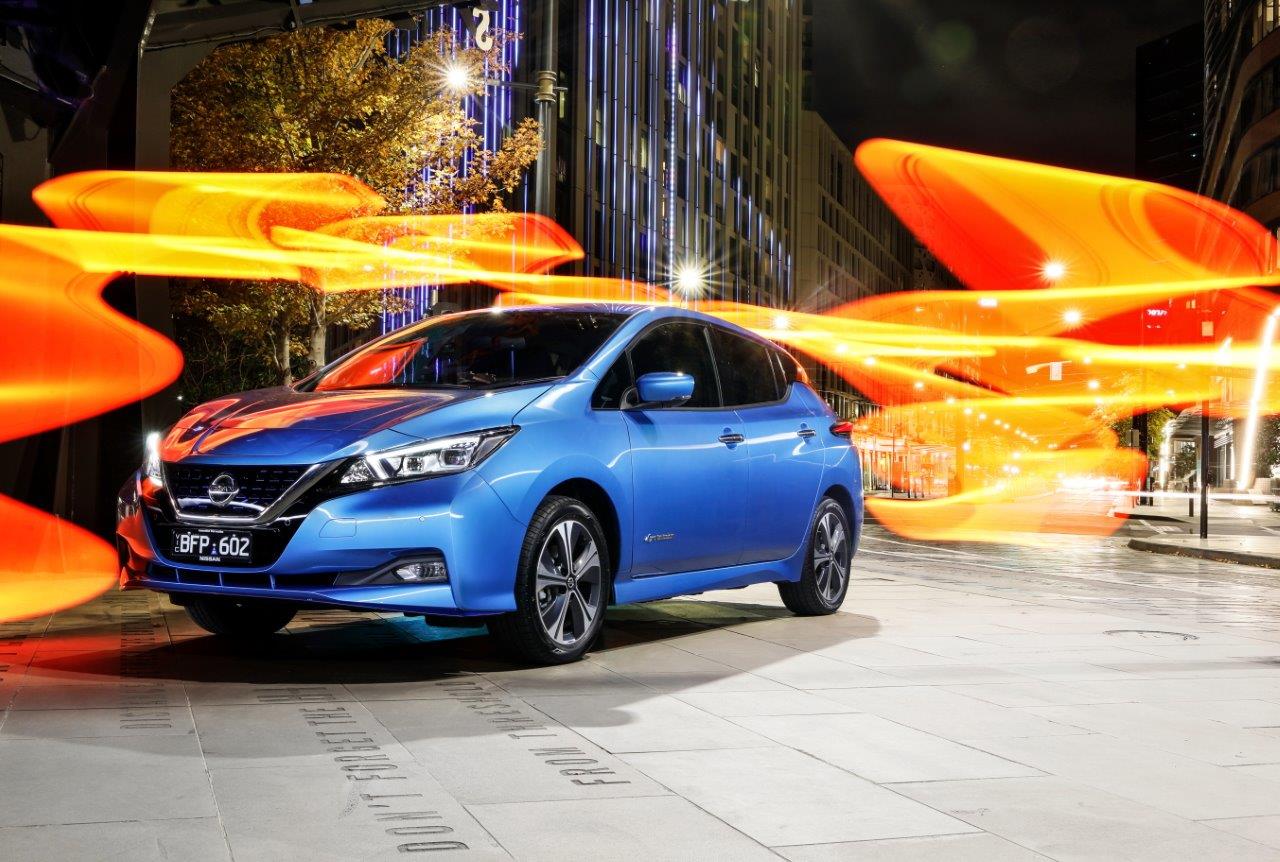 The new Nissan LEAF e+ has arrived in Australia, promising more power, faster acceleration and an increased driving range between charges.
The "e+" in its name refers to the increased energy density of the model's battery pack and the higher output of its powertrain. The new powertrain adds to the car's range by more than 40 per cent, while unlocking quicker acceleration and faster charging capability.
Now featuring a 62kWh battery, the LEAF e+ sits features advanced Nissan Intelligent Mobility technology, and delivers a thrilling 160kW of performance and a WLTP driving range of up to 385km.
Offered alongside the existing Nissan LEAF, the increased driving range provided by the new e+ is designed to further its appeal to customers who travel longer distances between charges, ensuring there is now a LEAF model to suit all needs.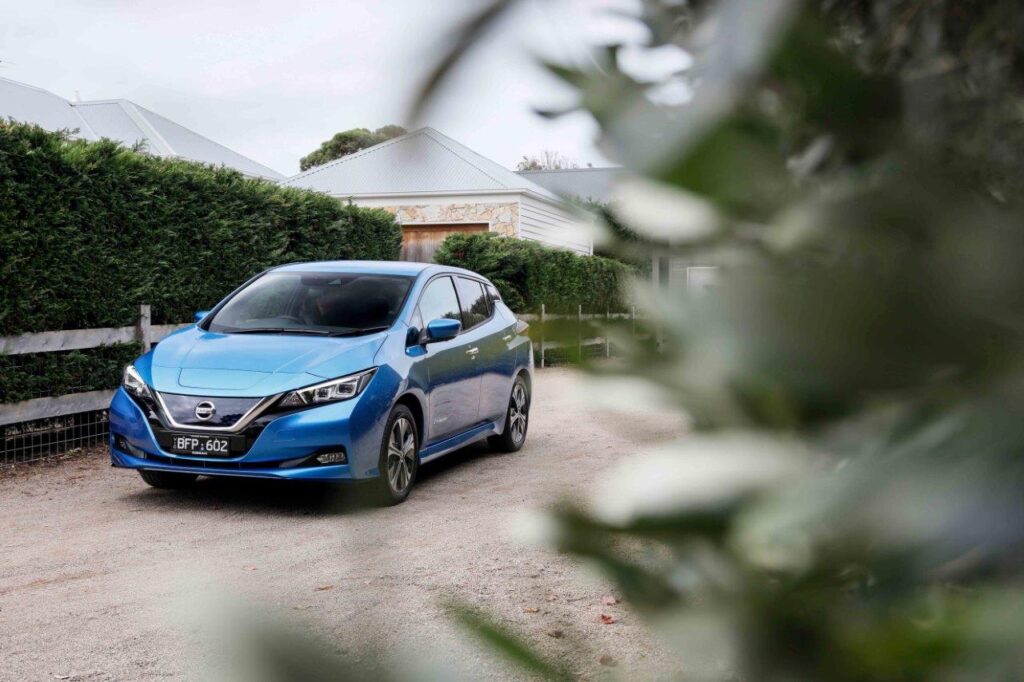 The e+ is more LEAF
With an additional 22kWh of energy storage when compared with the LEAF, the newly-developed 62kWh battery pack in the LEAF e+ offers 55 per cent more capacity and an approximate 25 per cent improvement in energy density while retaining a similar shape and size to the 40kWh LEAF battery pack; all without compromising the vehicle's exterior design and interior space.
This new battery has given the LEAF e+ a significantly increased driving range of up to 385km (WLTP combined mode) on a single battery charge – an additional 115km over the LEAF capability.
Efficiency and excitement
Maximum power and torque outputs have also been increased in the LEAF e+, now an exhilarating 160kW and 340Nm, delivering faster acceleration performance. In the more powerful e+, 0-100km/h is available in just 6.9 seconds.
The top speed has also increased by approximately 10 per cent (now 158km/h).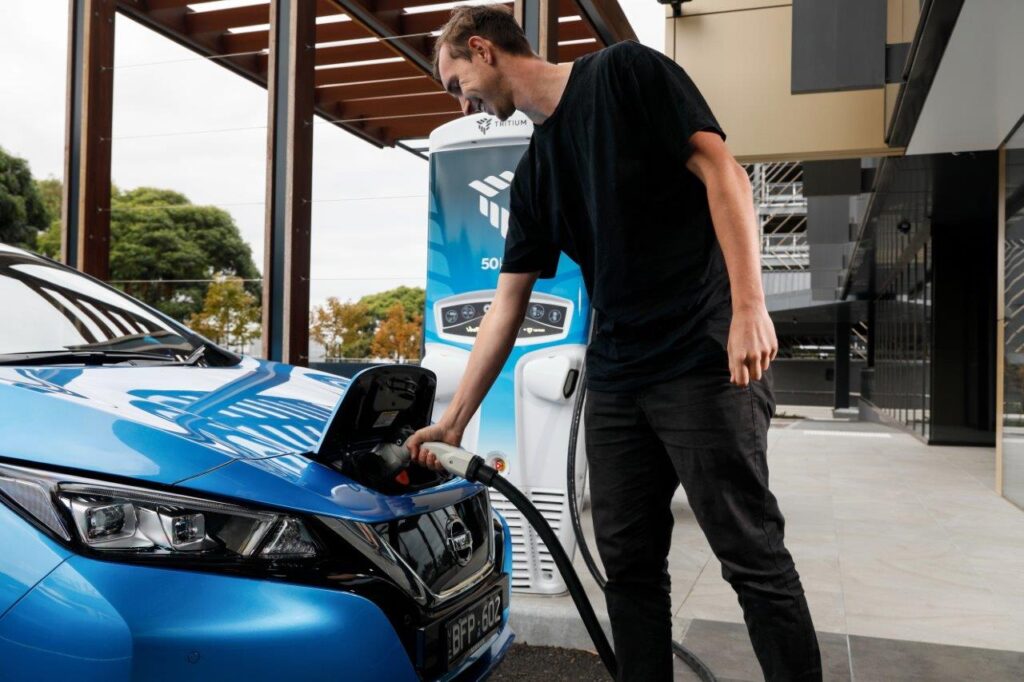 Less time charging, more time driving
Thanks to the new 100kW peak Quick Charging system, the Nissan LEAF e+ can charge more efficiently than ever. Nissan LEAF e+ owners can charge from 20% to 80% in just 45 minutes, despite a 55% larger battery storage capacity.
Vehicle-to-Grid ready
Both the Nissan LEAF and LEAF e+ are capable of bi-directional charging, meaning that energy can not only flow from charger to vehicle, but can also be returned back to a home or other premises as and when required.  The Nissan LEAF is still the only 100% electric vehicle to offer bi-directional charging capabilities directly from the factory.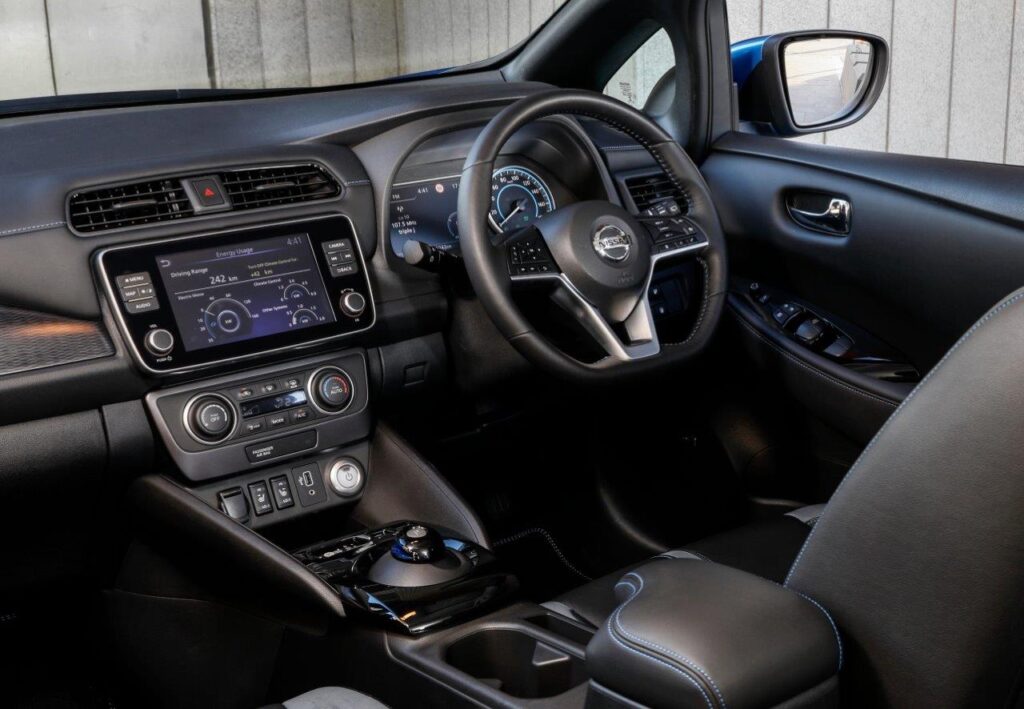 Technology that matters: Nissan Intelligent Mobility 
As the icon of Nissan Intelligent Mobility, LEAF exemplifies the Nissan Intelligent Integration philosophy with an impressive array of connectivity services. The LEAF range comes standard with the NissanConnect infotainment system, with an 8.0-inch touchscreen, and Apple CarPlay® and AndroidAutoTM for seamless smartphone connectivity.
Further enhancing the Nissan LEAF driving experience is e-Pedal, which allows the driver to start, accelerate, decelerate and stop using only the accelerator pedal. To match the additional power and increased mass of the Nissan LEAF e+, Nissan has reprogrammed the e-Pedal software for smoother operation and enhanced pedal feedback, especially for operation in reverse, and for smoother and more rapid deceleration, making it easier to stop the car using e-Pedal, even when reversing.