Australia's a massive country and when it comes to our fleets there's always a lot happening as we learnt through our networking at last week's 2021 Australasian Fleet Conference and Exhibition.
It was fantastic to see people from various states come together to talk about some of the big issues of fleet management – driver safety, improving mobility options for your staff, implementing zero-emissions vehicles in your fleets, the use of data and telematics to drive improvement and the overriding complicator that is COVID.
This week alone Australia has seen the unveilings of new trucks – electric and educational, varying news on electric vehicles – good or bad depending on where you live, plus a heap of other local news. Here's a snapshot of what's happening in your region right now.
ACT – 2 years free rego for ZEVs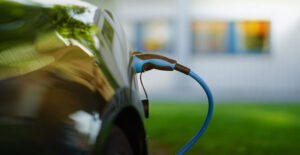 The ACT Government has offered two years of free registration for newly purchased zero emissions vehicles (ZEVs) and second-hand 'grey' imports until June 2024.
Vehicles that have been converted to electric and certified will also qualify for the saving — worth up to $1,200.
"We are the most EV supportive city in Australia and I think this new initiative will further accelerate the take up of these zero-emission vehicles," Chief Minister Andrew Barr said.
"My challenge today is to every other state and territory government to follow the ACT."
There are nearly 1,000 EVs registered in the territory and Mr Barr said he expected the new incentives would see more EVs in showrooms soon.
NSW – Demand for EVs in Australian fleets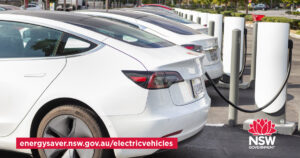 The NSW Government wants to increase the number of EV models available in Australia – particularly BEVs – and ensure fleet operators have access to a broad range of fit-for-purpose vehicles.
You can help overcome this challenge by completing the confidential purchase intent survey developed by the NSW Government with support from AfMA and the EV Council.
Information shared with the NSW Government will increase our knowledge of the planned scale of EV demand in fleets in the coming years. High level findings will be de-identified and shared with manufacturers, industry associations and government to help understand the opportunity to grow the Australian EV market.
Stay up to date and register to receive the latest information about NSW Government support for battery electric vehicles at energysaver.nsw.gov.au/electricvehicles
NT – 57 per cent of drivers admit to breaking the law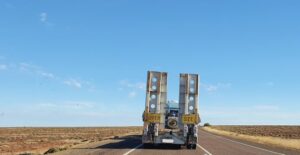 New research by The Australian Road Safety Foundation suggests Australia's unconcerned attitude to road safety could be responsible for countless unnecessary deaths.
More than 1100 people lost their lives on Australia's road in 2020, with 31 people dying on Northern Territory roads.
Of the NT drivers surveyed, more than half (57 per cent) admitted to breaking a road rule, with speeding by far the most common offence (43 per cent). Jay-walking and driving under the influence of drugs were the next most common offences.
$400m in road safety upgrades have been promised for the region in Australia's 2021-22 Federal Budget, with $173.6m going towards key gas industry road upgrades between Tennant Creek and Darwin, supporting the government's "gas led recovery".
QLD – Brisbane City Council unveils new electric truck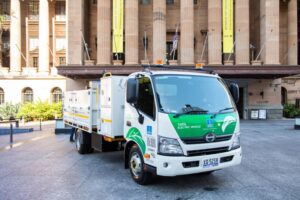 Brisbane City Council has unveiled a new electric truck to its fleet as it looks to reduce its carbon footprint around the CBD.
The new truck can drive 150km on five hours of charge and will be used to carry pruning and cuttings to green waste recycling stations.
"We are excited to welcome our first electric truck to our fleet," the council said.
"Its role will be based at the historic City Botanic Gardens…and will also make its way to Queen Street Mall to manage the plant displays,"
The move follows the council's commitment to implementing electric passenger vehicles to its fleet in recent years as it strives towards a zero emissions future.
SA – More charging stations coming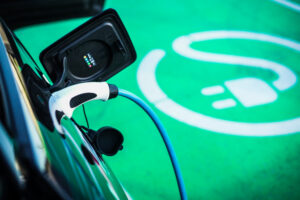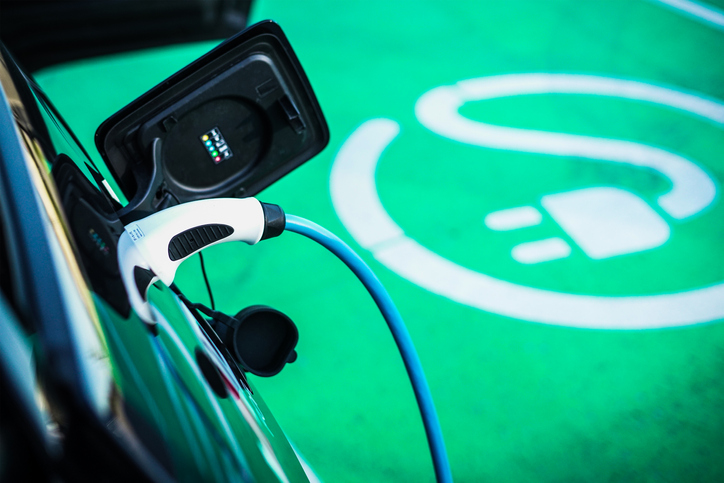 The South Australian government has announced a $13.4 million investment to install 530 fast-charging stations across the state.
The government aims to build a network of fast-charging stations across regional and remote SA, including in the Adelaide Hills, the mid and far north, and on the Eyre Peninsula and the Limestone Coast.
"We want people to be able to pull into a service station — maybe with say, a quarter of the battery capacity left — and within 10 minutes or so be able to get it up to a state where they can drive on for a big chunk of their drive," he told ABC Radio Adelaide.
RAA Mobility Technology Specialist Mark Borlace said increasing the types of chargers will help make regional travel in electric vehicles easier.
"You'll have some of the big, fast 350 kilowatt charges that will be in the same sorts of locations as service stations – where you can have a coffee while you're waiting for it to charge," he said.
TAS – Road closed for several weeks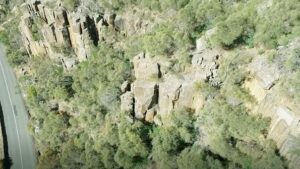 Residents of Tasmania's east coast have described the last-minute closure of a major road as "a disaster" that could have been avoided if their concerns had been listened to earlier.
The Tasmanian government announced on Wednesday that a 1.5km section of the Tasman Highway at Paradise Gorge, west of Orford, would be closed to traffic from both directions from 11:55pm tonight.
"They've received expert advice that there's a need to work swiftly to remove rock to manage the risk of a major rockfall," Premier Peter Gutwein said.
"I'm advised it will be complex and, unfortunately, it will mean a closure of several weeks."
It means residents will either need to detour via the Midland Highway, adding an extra 175 kilometres, or up to three hours, to their trip.
VIC – EV road tax gets green light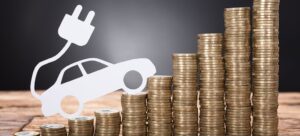 Victoria's controversial new road user charge, which passed the state upper house late on Tuesday now awaits only the formality of royal assent before it becomes law.
The tax will come into force from July 1 with EV owners forced to keep a record of the kilometres they travel over each year through odometer readings, and at the end of the year provide that information to authorities.
Failure to do so may result in registration being suspended or cancelled if motorists fail to pay on time.
The tax will initially be 2.5 cents per kilometre for full battery EVs and hydrogen fuel cell vehicles, and 2 cents for hybrids, but it will rise every year with inflation.
The charge amounts to $375 a year based on the national average distance travelled of 15,000km, or just $125 a year for vehicles that travel 5000km a year.
The Victorian government has estimated that will initially amount to $330 a year on average, though it will be considerably more for motorists who travel longer distances.
WA – Road safety plan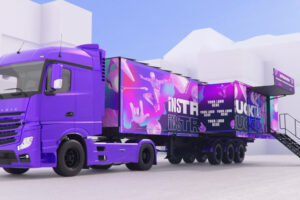 Transafe WA will introduce INSTRUCKTA – a truck and customised semi-trailer which expands into a cutting-edge education space – from November.
Funded by the NHVR's Heavy Vehicle Safety Initiative and the WA Road Safety Commission,  INSTRUCKTA will engage the general public with learning opportunities that utilise augmented and virtual reality.
"Our programming includes fun interactive, consequence driven games. We then build on these programs for secondary school age children and the community adding experiences that explore truck blind spots, overtaking and road courtesy," explained Transafe WA executive officer Ana Stachewicz.
"We're taking road safety up a level in WA, and using the awesome technology available to us to put the general road user in the truck driver's seat and generate behavioural change on our roads."