Drivers are being encouraged to keep off the road this Easter weekend as the number of lives lost to road trauma mirrors disturbing trends from 2019 – despite less vehicles being on the roads.
Around Australia, in the midst of COVID-19 authorities are asking anyone who does not need to travel to stay at home, with the long weekend an especially troubling period for road accidents that would put extra stress on our already crippling healthcare systems.
Monash University Accident Research Centre Associate Professor Michael Fitzharris told the Herald Sun it was vital that Australians worked together to reduce the strain of road trauma.
"We can't afford at the best of times to have any crashes and road trauma has a serious impact on the workload of doctors, nurses and paramedics," he said.
"We need every resource in the health system focused where it is needed so we implore people to be safe and drive only if necessary."
Take for example Victoria's figures  – with 76 lives lost across the state compared to 82 for the same time last year – encouraging news year-on-year but well up on trends from 2018 and prior.
More than two-thirds of these deaths were recorded in regional and rural areas, so drivers are being urged to remain extra alert when driving in these areas. Moreover with COVID-19 – ask yourself the question do you need to be out of the house at all? The answer will almost always be a resounding no.
Data released from the federal government's Department of Infrastructure, Transport, Regional Development and Communications found some worrying trends from its most recent report for February 2020. It's up to all of all to not only stop the spread of the coronavirus, but to stop the spread of road trauma as well.
Figures – February 2020
There was a total of 92 road deaths during the month of February 2020. The current
figure is 9.0 per cent higher than the average for February over the previous five years.
During the 12 months ended February 2020, there were 1,163 road deaths. This is an
increase of 0.3 per cent from the 12-month period ending February 2019.
Presently, the rate of annual deaths per 100,000 population stands at 4.6. This is a
1.1 per cent decrease compared to the rate for the 12-month period ending February 2019.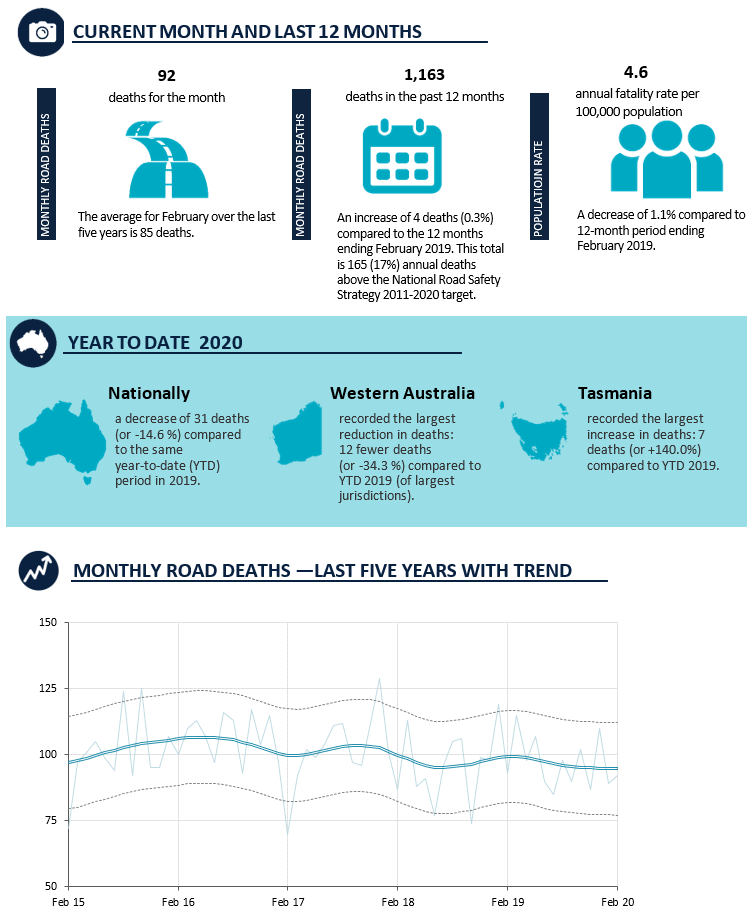 Take it easy this weekend, enjoy Easter with your household. Go for a walk to get some exercise, set up a video call with your relatives, or get some of those extra tasks done around the house.
The team at AfMA look forward to reconnecting with you online after Easter – we've got plenty of resources, online events and articles coming your way to get you through this troubling time together!