When it comes to ridesharing many of us never even think twice before ordering an Uber or hailing a taxi. But there's a variety of emerging local options available if you know where to look.
Ridesharing, an industry that didn't even exist a decade ago, is now valued at a staggering $61.3 billion and expected to grow to $218 billion by 2025.
Rising urbanisation and a massive decline in car ownership are helping to fuel the trend both in Australia and around the world. Put simply the ways in which we get around are continually changing.
From big alternatives such as Uber or a traditional taxi cab service, to "micro mobility" solutions like bicycle and scooter sharing services it's evident the rise of ride-share is here to stay.
In a win for safety, Uber Australia recently became the first ride-share to implement 5 star ANCAP vehicle safety requirement, a move that was praised by independent vehicle safety authority, ANCAP.
The policy requires all drivers who sign up to the Uber Australia rides platform to drive a vehicle which holds a 5 star ANCAP safety rating.
"This is a strong, responsible policy decision to improve the safety of all who use our roads," said ANCAP Chief Executive, James Goodwin.
"Ride-share services are a modern convenience. For some, it is their primary means of travel but for others, it's their workplace, so providing everyone with a safe environment is important."
"This should be the benchmark for others in the ride-share, car-share and taxi industry to follow," Mr Goodwin said.
Outside of safety, for many the ultimate decision-maker when it comes to choosing which ride-share service is price. Which service will provide the best value of money both in the short and long term?
To help take the guesswork out of the huge variety of options, below are 6 summaries of the emerging rideshare services that are helping to add much-needed competition to the industry – a win for consumers and businesses alike.
While each of the following services contain limitations, for certain industries the potential savings could be worth making you think twice about how you'll get from Point A to Point B.
Shebah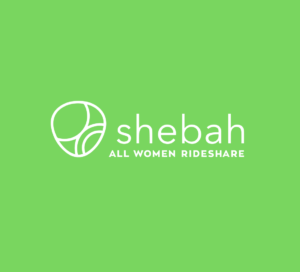 Shebah is Australia's first and only all-women rideshare service, getting women and children where they need to go, Australia wide. Shebah first launched on International Women's Day 2017.  Since then, the ride share platform has grown to a fleet of over 1000 women drivers in turn providing safe and convenient transport for women and children.
Where: Sydney, Melbourne, Adelaide, Brisbane, Perth, Hobart, Canberra
Cost: The passenger fare is calculated as: base rate + (cost per minute × time in ride) + (cost per km × ride distance). In Victoria, Queensland, Tasmania, South Australia and Western Australia, the base rate is $3.60 in off peak times, $3.93 in peak times, and $4.26 in premium peak times. In NSW and the A.C.T, the base rate is $4.43 in off peak times, $4.84 in peak times, and $5.25 in premium peak times.
Benefits: Shebah provides safe and convenient travel for women and children, and those who live their lives as women.


DiDi, a ridesharing app specialising in commutes throughout China, launched in Melbourne in June 2018 and in Brisbane in July 2019.
With over 31 million drivers and 550 million users globally, DiDi is one of the largest taxi hailing service operating in Asia, Australia and South America. Its users are so loyal, the only way Uber could enter the Chinese market was to merge with it. DiDi lets you order taxis and private cars.
Where: Geelong, Melbourne, Newcastle, Brisbane, Gold Coast and Sunshine Coast
Cost: DiDi offers a similar pricing structure to Uber in Melbourne but with cheaper rates. Its minimum fare is $6.98 (Uber's is $7.50) and time fare is 30 cents per minute (Uber's is 35 cents). Its base fare is $1.98 (Uber's is $2) and its distance fee is $1.08 for the first 7 kilometres. This drops down $0.98 cents after. Uber's distance fee is a set $1.10. Cancellations are charged at $6 while Uber charges $10.
Benefits: DiDi is approximately 10% cheaper than Uber. It also has a generous $20 referral fee for anyone who shares the app.

Ola, India's most popular rideshare service, entered the Australian market in early 2018 and has been growing rapidly ever since. Now available in Sydney, Melbourne, Perth, Brisbane, Gold Coast and Canberra, it strives to provide affordable rides, lean fares and quality rides.
Where: Sydney, Melbourne, Perth, Brisbane, Gold Coast and Canberra.
Cost: Ola has a like-for-like pricing structure with Uber.
Benefits: Ola offers launch fare discounts when it opens up in a new city as well as first-time rider deals.

GoCatch is one of Uber's biggest rivals. It allows you to book taxis and private drivers and doesn't charge surge pricing during peak demand periods like Uber does.
Book a rideshare, taxi or taxi van within minutes using the GoCatch app, and you can even earn Qantas points for your ride.
Where: Throughout NSW, Victoria, Queensland, Adelaide and Perth
Cost: Can be cheaper than Uber as it doesn't have surge pricing.
Benefits: First-time riders can score a free ride credit. GoCatch also promises no surge fares and lower fares overall.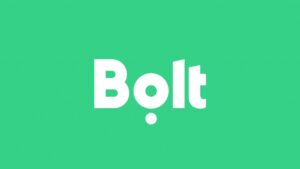 Based in Tallinn, Estonia, but offering cheap lifts throughout the world, Bolt is one of the newest rideshare services to enter the Australian market. To try and woo over new clients, it offered deep discounts for the first month of its national launch and smaller discounts (which were still cheaper than Uber) after that.
Where: Sydney and Melbourne.
Cost: Similar to Uber, there's a $9 minimum per ride and a $1.45 per kilometre + $0.40 per minute fee. You can read our comparison guide here.
Benefits: First-time users can score a free ride credit.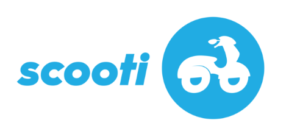 The newest ride-share company on the scene is Scooti. The company offers rides as a motorbike passenger and claims to be quick, cost-effective and carbon-neutral.
As it's still new, service is limited to just Melbourne and between the hours of 5am and 10pm.
Where: Melbourne (within a 10km radius of Melbourne Town Hall.
Cost: Not listed online, but Scooti claims to be cheaper than other ride-share services.
Benefits: Less likely to get stuck in traffic, carbon-neutral rides and cheaper than other ride-share services.

HOP is an Aussie startup similar to Uber that uses Hertz rental cars.
New kid on the block, HOP supports drivers by paying them higher rates compared to Uber and doesn't charge them high commissions. Drivers also don't need to own their own vehicles as Hertz supplies vehicles for as little as $6 per hour.
Where: Eastern suburbs of Sydney.
Cost: 40% cheaper than taxis.
Benefits: Cars are no more than 18 months old and drivers undergo background checks and licence record reviews.
Other options around the world:
Xooox
Wheely
ViaVan
MyTaxi
Gett
Addison Lee
Ola
Kabbee
BlaBlaCar
Lyft
Grab
Didi Chuxing
Please note: The following data has been collated and repurposed from finder.com.au. Prices and information accurate at time of publication (October 2019) but is subject to continual change.