2023 Series on Personal Success Through Identifying and Driving Change launching soon
AfMA's Personal Development Series
Enhancing Personal Effectiveness Through Leadership and Communication
FREE
WEBINAR SERIES

"I learned a lot from the presentation. I see setting up SMART objectives in a different light. I now realised they aren't that hard to set up if they are broken down into smaller tasks."

Comments and Feedback
"I liked how you created engagement during the webex. Well done I look forward to the next one."

Comments and Feedback
"This is an excellent format. Keep it punch and top level with interactions. The pace was excellent with the correct amount of information. Thank you all!"

Comments and Feedback
"Very informative and useful webinar. There is a lot to take in and a digital copy would be great so I can re-listen and use the copy to help me in the future. Really looking forward to the next sessions. Thank you."

Comments and Feedback
"It was informative and it's good to know that I'm well placed as I already observe many of the suggested ways to manage my attention."

Comments and Feedback
"Learnt a lot today that I can start to implement to be more productive with more work life balance."

Comments and Feedback
"What an excellent presenter! I've attended many presentations in my 40 years of work and Aubrey was outstanding. Absolutely knows his stuff. Personable. great style, good voice modulation and perfect sound quality to boot."

Comments and Feedback
"Don't change a thing these are very informative and easy to digest."

Comments and Feedback
"Really appreciated the session, allowed for personal interaction and given a lot of food for thought. Thank you."

Comments and Feedback
"Excellent. We all could relate to the content, and was helpful in how to deal with situations as discussed."

Comments and Feedback
The 2022 Program
AfMA is very excited to announce that Isuzu UTE is the sponsor of the 2022 Personal Development Program.
The 2022 series consists of 6 FREE interactive and engaging 75 min virtual webinars that are relevant to all members of your organisation . It will continue to build on how the development of EI will strengthen your personal effectiveness and leadership.
This series provides key insights into self management , self awareness, motivation and communication skills with practical ways to develop and apply these skills into changing personal and work environments.
Participants will learn insights into :
How to build and achieve effective goals
Managing attention and habits to increase productivity
Influencing and communicating for better results
How to adapt to and manage change
Building leadership potential
Facilitators
Lisa Panarello , the founder and CEO of Careers Advance
Aubrey Warren , Sessional Academic, Queensland University of Technology Graduate School of Business
Call to Action
The Personal Development Program is brought to you by Isuzu UTE and free to all organisations and individuals to attend. This series of seminars is  a free resource for your organisation that will allow you and your organisation to make a greater, more valuable impact.  Please share with your Learning and Development teams so that your entire organisation can benefit from this program.
2022 Series
Brought to you by Isuzu UTE

*Series topics subject to change

Research indicates that emotional intelligence predicts performance and that people with strong EI are more likely to succeed that those with high IQs or relevant experience. Intellect( IQ) may have got you there but EI will determine how far you go and how effective you are. EI helps you build stronger relationships, achieve goals, communicate effectively, overcome challenges and adapt to change.
If you're new to Emotional Intellegence listen to this audio recording from Lisa Panarello on Emotional Intelligence is the Key to Success.
SESSION 1 – FREE


SMART GOALS: Setting Up for Success and Managing the Journey

Top-level athletes, businesspeople, and achievers in all fields set goals. Why? Goals give you long-term vision, help you connect to an end game, and provide short-term motivation to power through the daily grind. The challenge about goals is that we often set them, and then set them aside. We just run on autopilot, only to struggle to operate at optimal levels and exceed expectations—that makes it difficult to ask for promotions and raises. This program will provide fundamental strategies for creating and employing SMART goals that work , tracking results and ultimately substantiating our value to ace those fun ( not ) performance reviews.
26th May | 12pm (Sydney, Australia time) 


Event Completed
SESSION 2 – FREE


MANAGE YOUR ATTENTION (NOT YOUR TIME)

Have you noticed that more and more people want more and more of your attention? So much so that algorithms are working day and night to figure out how to attract and capture your attention. That's because your attention has value. Including dollar value! But we often don't value our own attention as much as others apparently value it. It's sometimes frustrating to reflect on what we've given our attention to when we compare that to what we say we value. We'll look at why managing your attention is so important and some practical ways to manage your valuable attention to improve productivity, relationships and wellbeing.
29nd June | 12pm (Sydney, Australia time) 


Event Completed
SESSION 3 – FREE


MANAGING UP, DOWN & ACROSS: A Balance between Being Human & Strategic

The majority of the work you do requires assistance or cooperation from people who are in the same part of your organization—and those who aren't. Being in the middle can be messy. But neglecting to manage up, down and across effectively may cost you opportunities for growth. The solution isn't about avoiding work, rebelling, or kissing up. It's about how to understand others and learning to influence in all directions. This program will provide fresh perspectives and fundamental tactics for establishing authority, cultivating trust and followership, and driving results—while protecting your goals and reputation.

14th July | 12pm (Sydney, Australia time) 

Event Completed
SESSION 4 – FREE


THE POWER OF CONVERSATIONS @T WORK

Organisations, teams and relationships, at their core, are created and sustained by conversations. In fact, organisations and teams might be described as conversations – the conversations that happen inside, around and about them. So the quality of our conversations is going to have a direct influence on the quality of relationships, connections, trust, collaboration … pretty much everything. Explore the ways you can sharpen your conversational intelligence to bring out the best in yourself and others.

11th August | 12pm (Sydney, Australia time) 

Event Completed
SESSION 5 – FREE


INTRAPRENEURSHIP: A Fresh Perspective on Elevating Your Role & Brand Value

Companies recognize that they must continually innovate to maintain a place in the market—it's simply a matter of sinking or swimming. That's where YOU come in. Intrapreneurship is acting like an entrepreneur inside your established company. The beauty is that you're not building something entirely from scratch, nor risking your own money. This program reveals strategies for developing an intrapreneurial mindset and how growth can take shape from your desk as you embrace change and evolve your own brand for the long term.

15th September | 12pm (Sydney, Australia time) 


Event Completed
SESSION 6 – FREE


3 HABITS OF EXCELLENT LEADERS

"We are what we repeatedly do. Excellence is not an act but a habit," Aristotle told us. While all of us strive to be excellent, much of what we do is habit, including the ways we seek to influence others. Some habits are useful – even excellent – and create positive effects. Others, not so much. Tap the potential of three practical, everyday habits of effective leadership that can create and sustain excellence around you.

20th October | 12pm (Sydney, Australia time) 


Event Completed
2021 Program Recap
Inspired by Lisa Panarello's keynote speech Emotional Intelligence is the Key to Success delivered at AfMA's fleet conference on 23rd May 2021.  Hear Lisa's keynote which explains why emotional intelligence is so important to everyone regardless of age, gender or seniority within any workplace.
Download Lisa's keynote speech audio and slide deck.
AfMA's mission is to develop and support the wider fleet and automotive industry through educational leadership.
AfMA launched its Personal Development Program in 2021. Research indicates that emotional intelligence predicts performance and that people with strong EI are more likely to succeed that those with high IQs or relevant experience. . Intellect( IQ) may have got you there but EI will determine how far you go and how effective you are .
EI helps you build stronger relationships , achieve goals, communicate effectively , overcome challenges and adapt to change.
Lisa Panarello , the founder and CEO of Careers Advance gave valuable insights into 4 areas:
 Dealing with Difficult People
 The Power of Saying No
 How to Gear Up for Performance Reviews and
 Networking with Purpose
466 unique individuals from 245 unique organisations attended these sessions with 100% responding that they had obtained effective information and practical tools on how to be more successful .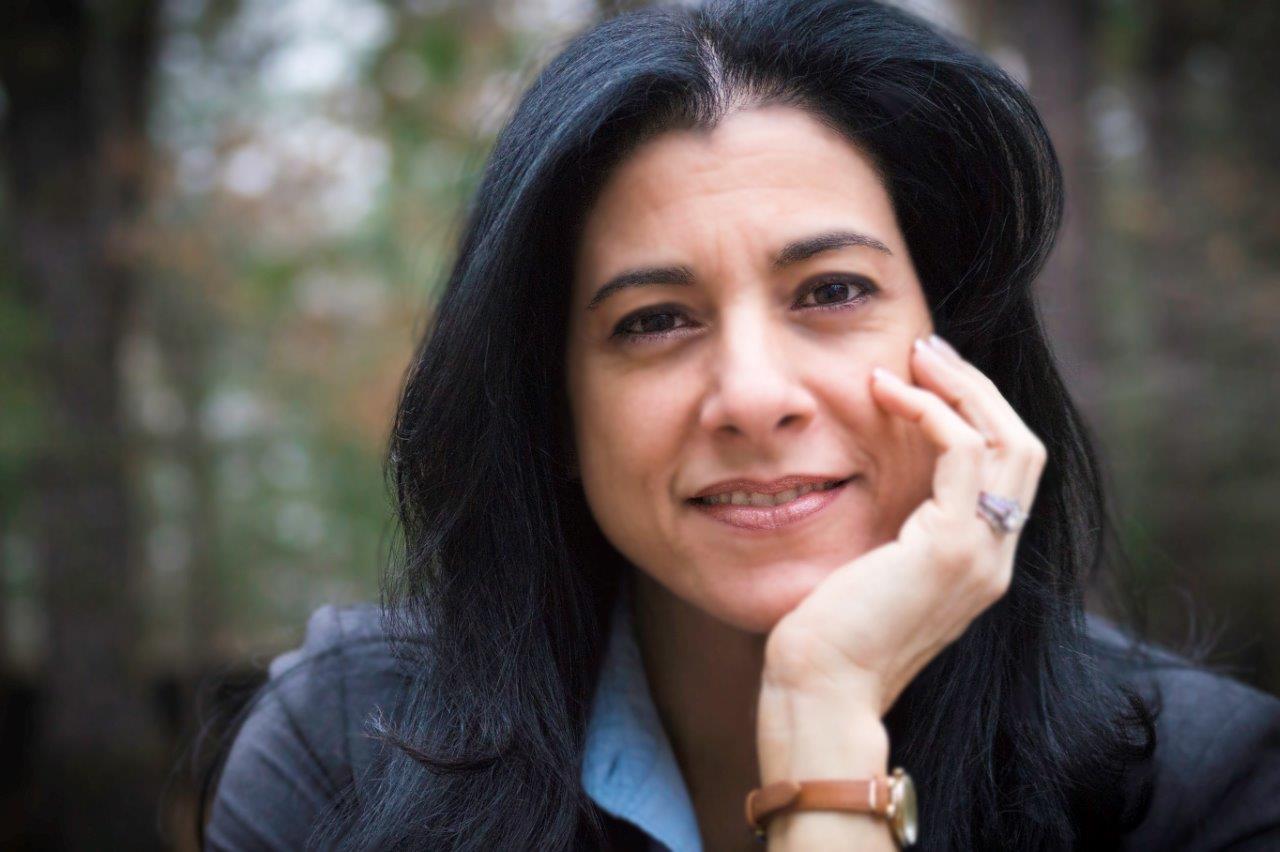 Lisa Panarello
Lisa is an empowerment coach and previously featured on the CBS Early Show and a top nine finalist in Toastmasters International (World Champion of Public Speaking Contest).
Born and raised in Brooklyn, NY, Lisa Panarello comes to the table with a level of energy and commitment that can't be beat. She's the founder and CEO of Careers Advance, a private practice specializing in professional training and development, career planning, leadership savvy, interpersonal communication, personal branding, and public speaking.
For more than 17 years, she has been sought after by corporate, civic, educational, and non-profit institutions, including JPMorgan Chase, Novartis, the NYPD, NYU, My Goal Autism, and Automotive Fleet & Leasing Association. Her powerhouse programs have inspired more than half a million students, professionals and executives worldwide.
Since 2001, she's helped organizations and businesses increase staff engagement and retention and drive bottom-line results while guiding individuals in navigating challenging work environments and turning frustrating job situations into exciting career journeys. Lisa is certified in Behavior Assessments (DISC/Driving Forces/Emotional Intelligence), holds a BBA in Marketing from Baruch College, and has 15+ years of experience in diverse industries, including retail, publishing, marketing, and human resources. With an entrepreneurial mindset and unique blend of humour and practicality, Lisa provides insights and strategies that enable success seekers create the reality the desire!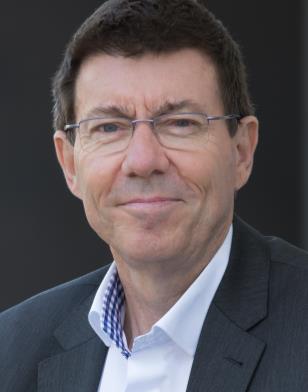 Aubrey Warren
Aubrey's learning and development experience encompasses training delivery, postgraduate teaching, executive coaching, and development of tailored leadership, communication and coaching programs. He is committed to providing professional development that "educates, equips and encourages". His category experience is in communication and emotional intelligence.
Aubrey is a Situational Leadership® Master Trainer and managing director of Pacific Training & Development, the Australia and New Zealand Global Affiliate for The Centre for Leadership Studies. Aubrey has taught the core Communication unit in the MBA program at QUT's Graduate School of Business for more than ten years, and is a regular contributor to QUT Business School's Executive Education and coaching programs.
Before moving into training and development in 2002, Aubrey worked in media production for more than 15 years, writing and producing publications and corporate videos for a wide range of organisations. He has published the Situational Leader e-newsletter since 2007 and in 2015 his book Conversations at Work: Promoting a culture of conversation in a changing workplace (co-authored with Dr Tim Baker) was released by Palgrave Macmillan.
Aubrey's accreditations include Situational Leadership®, DiSC and DiSC 363, the Team Management Profile, The Leadership Circle, and the Myers-Briggs Type Indicator (MBTI)®. Aubrey holds a Bachelor of Arts and Master of Business degree, a Certificate IV in Training and Assessment, and is a member of the Australian Institute of Management (AIM) and a certified member of the Australian Human Resources Institute (CAHRI).