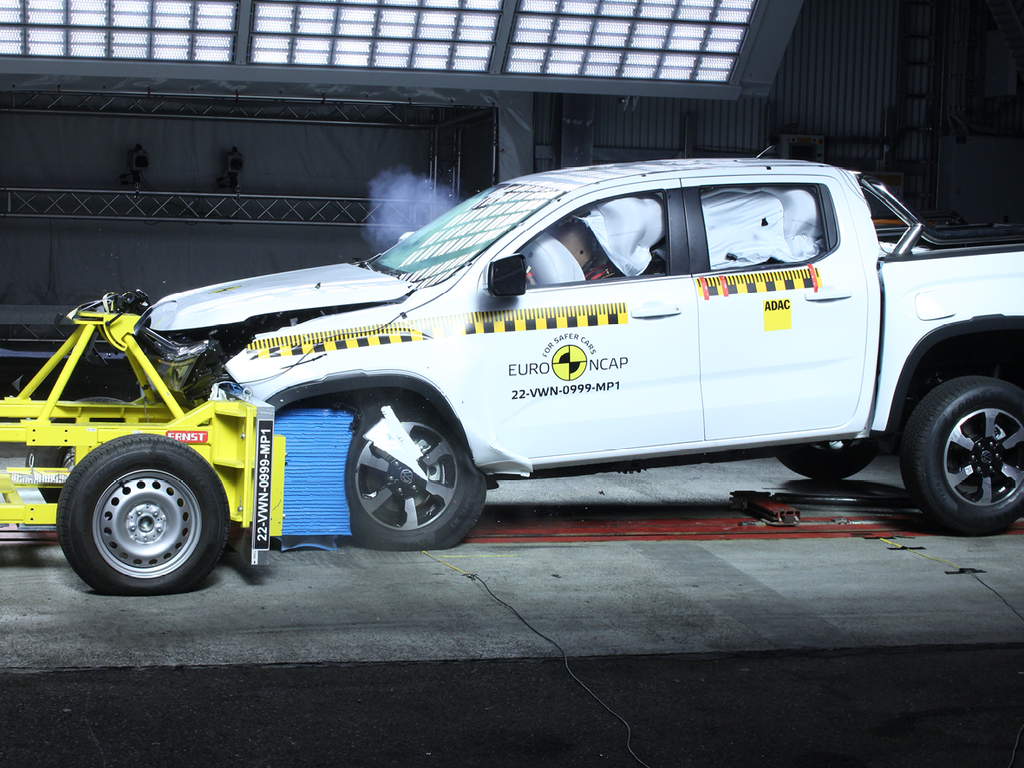 Volkswagen's latest generation Amarok has received a five-star safety rating from ANCAP. The rating applies to all dual cab variants sold from May 2023 onwards in Australia and New Zealand.
It scored 86 percent in Adult Occupant Protection, 93 percent in Child Occupant Protection, 74 percent in Vulnerable Road User Protection, and 83 percent in Safety Assist.
According to ANCAP, the Amarok was assessed against the 2020-2022 criteria and is based on testing done for the Ford Ranger. Furthermore, additional frontal offset (MPDB) and side impact tests conducted on the Amarok.
"The dual cab Ute segment is always very competitive, and this five-star rating now elevates the VW Amarok in line with its contemporary peers," said ANCAP Chief Executive Officer, Ms Carla Hoorweg.
Safety Features
The Amarok is equipped with standard dual frontal, side chest-protecting and side head-protecting (curtain) airbags, and driver and passenger knee airbags. A centre airbag which provides added protection to front seat occupants in side impact crashes is also standard.
It is also fitted with a broad range of collision avoidance systems capable of responding to pedestrians, cyclists and other vehicles in forward and turning scenarios.
Good scores were awarded for the Amarok's performance in emergency lane keeping, lane keep assist, car-to-car autonomous emergency braking (AEB) tests, and car-to-cyclist AEB tests. Car-to-pedestrian AEB test scenarios revealed an overall Adequate level of performance.
Full details on the safety performance of the Volkswagen Amarok can be viewed here.
Did you find this article interesting? Give it a 'like' by clicking the 'heart' button above!