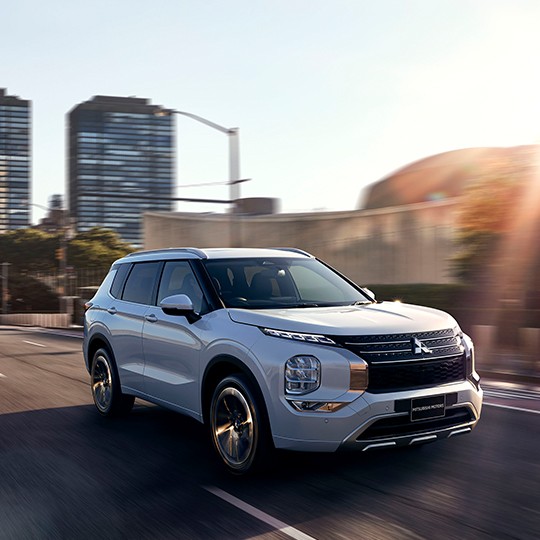 The Mitsubishi Outlander has received top marks for safety and technology. In a recent test conducted by ACNAP safety, all 2.5 litre variants of popular SUV built from 2021 onwards are now 5-Star rated.
Introduced in Australia and New Zealand in October 2021, the SUV scored 83 percent in adult occupant protection, 92 percent in child occupant protections, 81 percent in vulnerable road user protection, and 83 percent in safety assist.
Its safety features include dual frontal, side chest-protecting, and side head-protecting (curtain) airbags. A centre airbag which provides added protection to front seat occupants in side impact crashes, as well as a driver knee airbag, are also standard on all variants.
It also has collision avoidance features including autonomous emergency braking (Car to Car, Vulnerable Road User and Junction Assist), a lane support system with lane keep assist (LKA), lane departure warning (LDW) and emergency lane keeping (ELK), an advanced speed assistance system (SAS) and blind spot monitoring (BSM).
"The new Outlander offers an excellent safety package and is a comprehensive offering," said ANCAP Chief Executive Officer, Carla Hoorweg.
"Mitsubishi have clearly prioritised the safety of both vehicle occupants and other road users in the new Outlander, and should be applauded for this 5 star result."
Read the detailed technical report for this vehicle here.