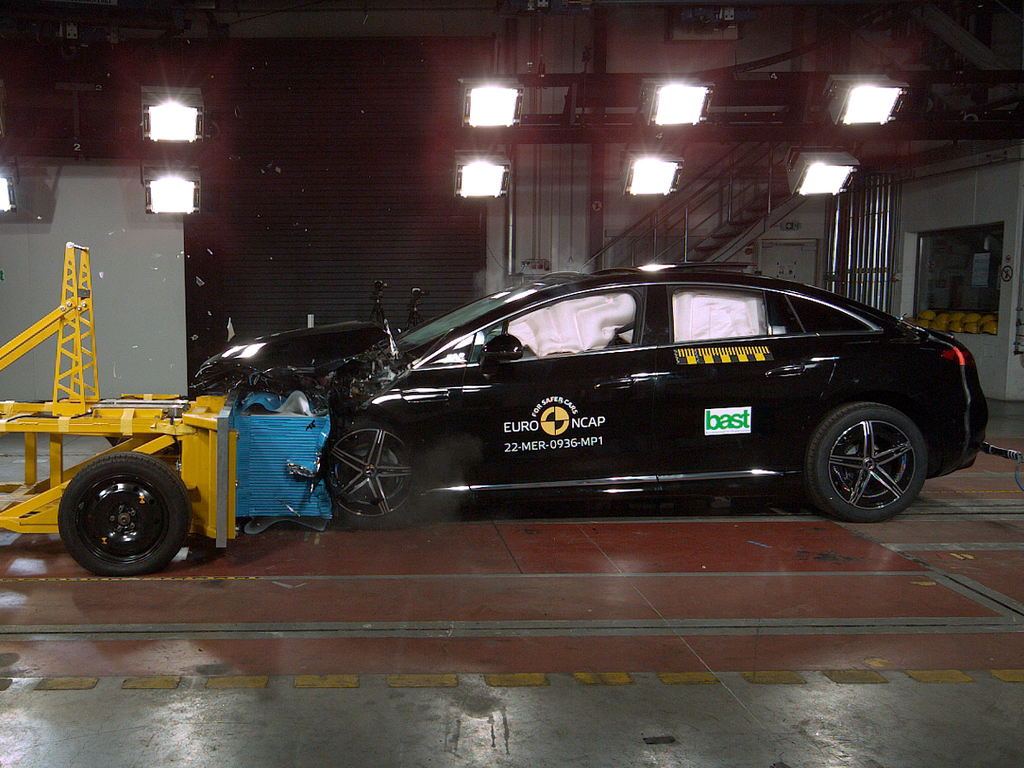 Battery electric vehicle (BEV) Mercedes-Benz EQE has been awarded a 5-star safety rating. This model is the second BEV in the Large Car segment to be rated by ANCAP in the Australian and New Zealand markets.
The EQE was assessed against the 2020-2022 protocols and garnered high scores for crash protection offered to vehicle occupants. It scored 95 percent in Adult Occupant protection and 92 percent in Child Occupant Protection.
The vehicle is fitted with standard dual frontal, side chest-protecting and side head-protecting (curtain) airbags, as well as a driver knee airbag, are standard. A centre airbag which provides added protection to front seat occupants in side impact crashes is also standard.
It scored 82 percent in Vulnerable Road User Protection. The EQE is fitted with car-car, car-to-pedestrian, and car-to-cyclist detecting autonomous emergency braking (AEB), with collisions avoided or mitigated in most test scenarios. Full points were awarded for the EQE's ability to detect and react to a standing or walking pedestrian when reversing – known as AEB Backover.
In terms of Safety Assist, the EQE managed to score 82 percent. It is fitted with a lane support system, with 'Good' performance shown in lane keep assist (LKA) tests. Adequate performance was recorded in the more critical emergency lane keeping (ELK) test scenarios.
"Continuing the marque's safe and green credentials, the Mercedes-Benz EQE offers another safe and green option," said ANCAP Chief Executive, Carla Hoorweg.
"ANCAP's Safe and Green guide is designed to help consumers easily compare the safety of alternative-powered models – and with over 60 current models holding a five-star ANCAP safety rating, there are plenty of options."
The fill safety report for the Mercedes-Benz EQE can be found here.
Did you find this article interesting? Give it a 'like' by clicking the 'heart' button above.