Orders have opened for the BYD T3 electric van, and with the model sporting a slim $34,950 price tag (plus on-road costs) it could provide competition for the Renault Kangoo ZE in the currently scarce commercial electric vehicle (EV) market.
The Chinese built model overtakes the MG ZS EV small SUV ($44,990) to become the cheapest EV available on the Australian market, with orders open for the BYD T3 in limited numbers via Nexport's direct-to-consumer business EVDirect. Deliveries can be expected from late November onwards.
"BYD introduces the most affordable EV in Australia – the E-commerce home delivery sector is booming and now we can make it more sustainable and cleaner," Nexport CEO Luke Todd said.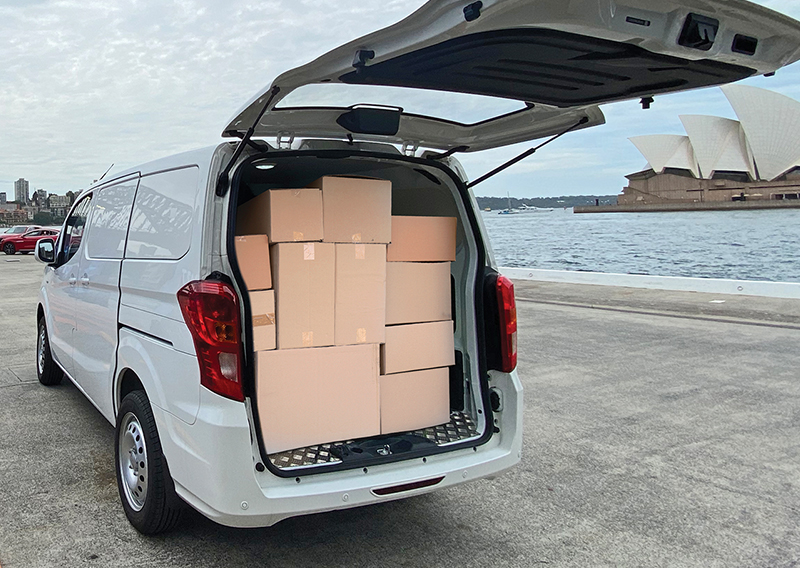 The van boasts 300km driving range and allows 0-100% recharge within 1.3 hours when using the 40kW DC charger, while the 6.6kW AC charger allows additional charging flexibility but will take closer to 7-8 hours for a full recharge.
Thanks to its 3.8m³ cargo space and 700kg payload, the BYD T3 will suit the daily operations of many fleets – and stacks up comparatively well against the Kangoo ZE which sports 4.6m³ of capacity but sacrifices weight slightly with a 650kg payload. The Kangoo ZE packs in 200km of real-world range compared with the BYD T3's reported 300km range and with a $50,290 price-tag is significantly more expensive than the BYD T3.
"The BYD T3 is a pure electric logistics vehicle with low energy consumption and high performance. It's pure electric drive, powerful electric motor, and automatic shift make it easy to operate and maintain," the manufacturer added.
The emergence of BYD on Australia will continue to grow in coming months, with the Chinese manufacturer set to follow up the T3 with the launch of its new E6 electric people mover in August.
Prices of the E6 have been locked at $39,999 (plus on-road costs) – with a claimed range of around 400km – however just 15 examples of the seven-seat model will initially be offered.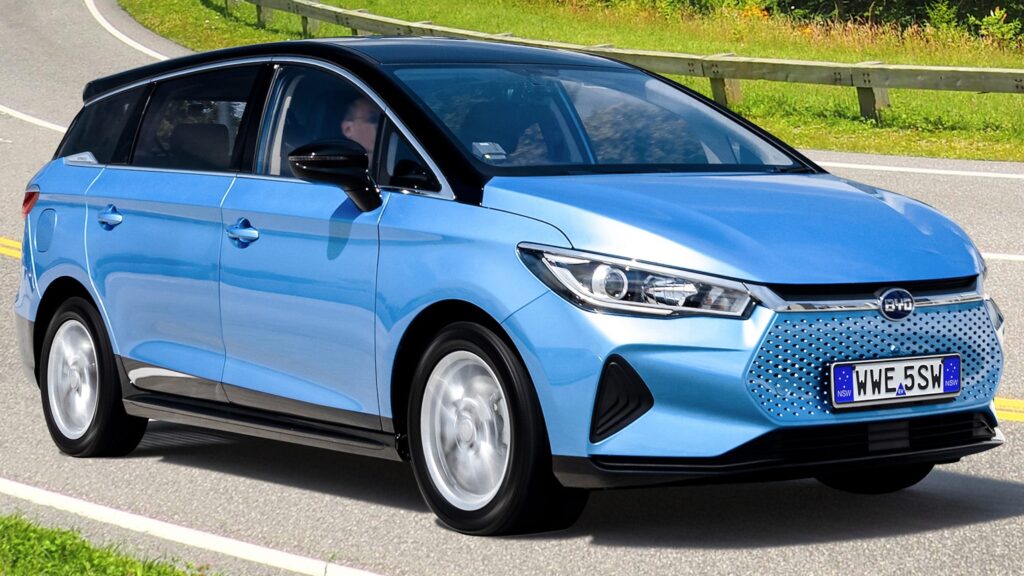 "We have received extremely high levels of interest … This has caused us to evaluate potentially bringing even more models than first planned," Mr Todd told CarAdvice earlier this month.
"Therefore we are bringing a very small batch of the next generation E6 to the Australian market to test the appetite for a multi-purpose vehicle."