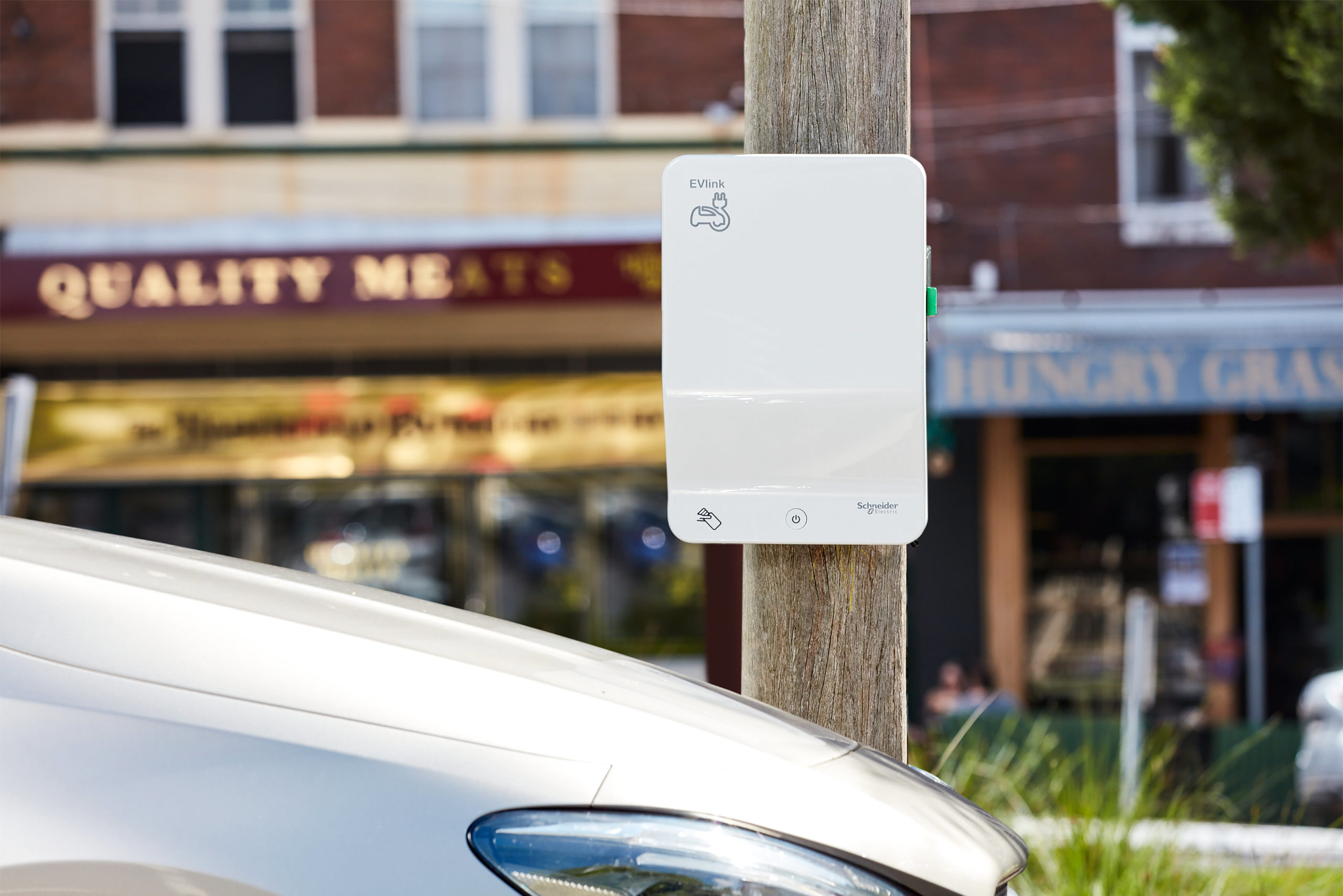 Local streetside power poles will soon become charging stations for electric vehicles thanks to a pilot project that will be rolled out across the Sydney and Hunter regions of New South Wales.
Under the EV Street Side Charging Project, 50 EV chargers will be installed on power poles EV owners without off-street parking across NSW including those living in apartments, townhouses, or units that do not have access to onsite charging facilities. These chargers are expected to allow for convenient top ups and overnight charging.
According to project proponent Intellihub, each EV charger will be "connected directly to the overhead electricity supply and energy use matched with 100 percent GreenPower".
Intellihub CEO Wes Ballantine said: "It's expected that as many as 10 per cent of new car sales in Australia will be electric vehicles by 2025. That equates to an extra 120,000 new EVs on our local streets each year. It's likely that many of these car owners may be unable to charge their EVs from home,"
"Power poles line most of our public streets and that presents an opportunity for the EV charging market. They're an accessible, safe, and practical option for EV charging."
Schneider Electric will be providing the EV charging infrastructure while EVSE will be managing the charging service.
This $2.04 million project is partially subsidized by the Australian Renewable Energy Agency (ARENA) providing $871,000 in funding for the trial.
ARENA CEO Darren Miller said power pole charging provided the perfect solution to increasing public EV chargers.
"Not all electric vehicle owners have the ability to charge their vehicle at home, which is why we're excited to partner with Intellihub on this trial that utilises street side power poles, providing a great opportunity to pair with EV charging.
"We look forward to seeing the results of the trial from Intellihub and hope to see it rolled out right across Australia." Mr Miller said.
Currently, the project is being rolled out in nine areas including Waverley, Woollahra, Randwick, Lake Macquarie, Ryde, Singleton, Parramatta, Northern Beaches and Inner West local councils. If successful, the project is expected to be rolled out to other councils on a commercial basis.
Did you find this article interesting? Give it a 'like' by clicking the 'heart' button above!