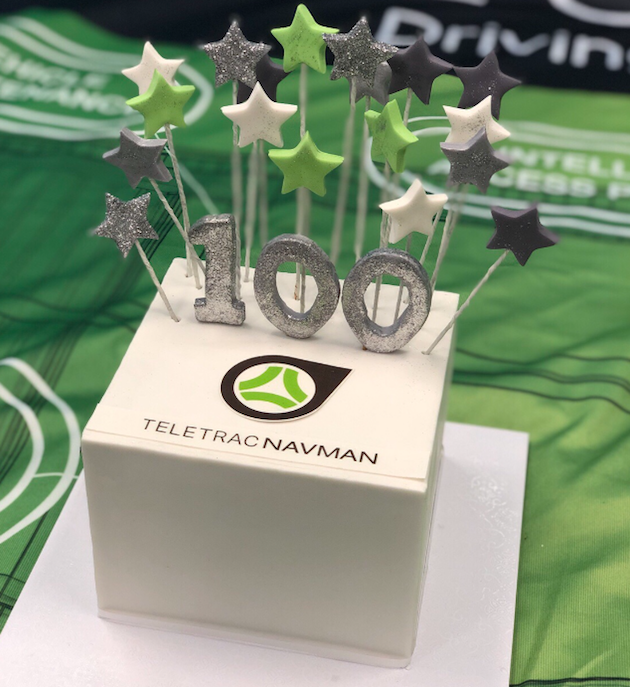 Teletrac Navman has passed a significant milestone, with their technology passing 100,000 active vehicle installations within Australia.
"An increasing number of businesses across Australia are turning to technology to keep up with changing industry pressures and emerging trends – our recent Telematics Benchmark Survey found that telematics use in Australia has increased by 13 per cent since 2018," said Ian Daniel, Vice President & Managing Director, Asia Pacific at Teletrac Navman.
"This is reflected by the number of vehicles that implement Teletrac Navman's fleet management solutions and we are thrilled to reach this milestone"
According to research firm Berg Insight, the market for fleet management in Australia and New Zealand is forecast to grow from 0.8 million units in 2017 to 1.7 million by 2022. The firm's research has also identified Teletrac Navman as the region's largest telematics provider.
Mr Daniel continued: "As Australia's largest telematics provider, we track everything from Martins Stock Haulage's powerful prime movers to City Hire's utes, Life Without Barriers cars to huge excavators."
"We proudly partner with our Aussie customers to leverage technology into a solution that increases the productivity and profitability of their businesses, big or small."
In Teletrac Navman's Telematics Benchmark Survey 2019, the top three reasons for companies installing telematics were:
Peace of mind from knowing where vehicles and assets are.
Improved driver behaviour.
Meeting compliance requirements.
Benefits of using telematics included:
Reducing fuel costs by an average of 10 per cent.
Improved efficiency.
Reducing the number of safety incidents.
Teletrac Navman employs more than 180 people in Australasia, with vehicles across the ANZ region representing around one fifth of the 550,000 vehicles and assets that have Teletrac Navman technology installed worldwide.