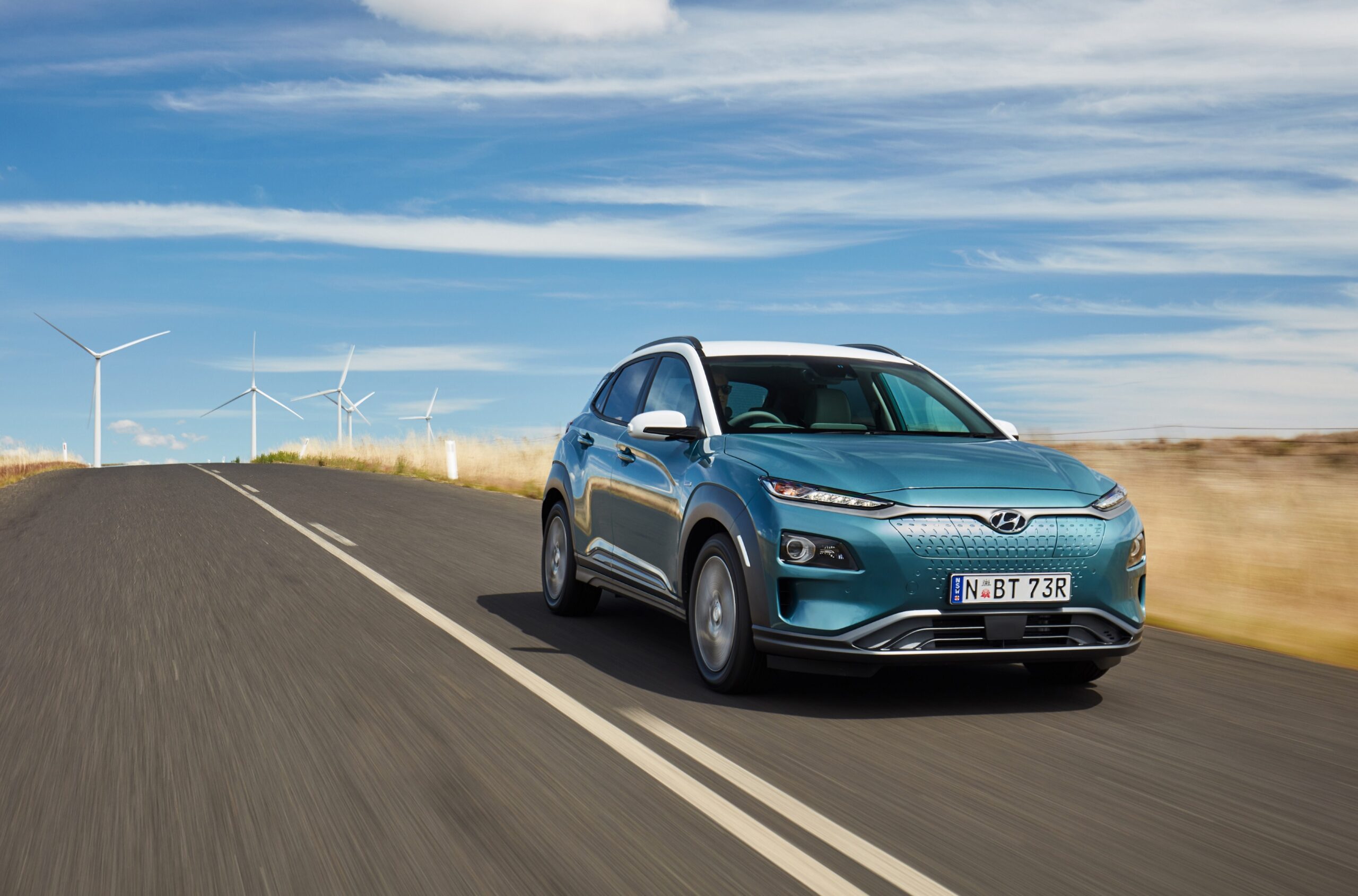 Kona Electric, Hyundai Motor Company's globally rewarded pure electric small SUV, has surpassed the 100,000 global sales milestone. Cumulative sales of Kona Electric reached 103,719 units as of June 30 – just over two years since its global launch in March 2018. Sales outside of its home market Korea accounted for more than three quarters of the total.
Kona Electric has been widely lauded for its class-leading driving range, fast-charging capability, safety and convenience features.
"The Kona range is really good. Our team specifically waited for the Kona because we weren't happy with the range of other EVs on the market at the time," Ohmie Co's CEO & Founder Kyle Bolto told AfMA earlier this year.
"We were lucky to have the first two Kona's in Australia and we bought these specifically because they had the range we needed of around 470km. And for us, we think that's the minimum threshold in terms of range – the range for some of the models out there is just not quite enough."
Building on Kona Electric's successful legacy, Hyundai Motor Company is continuing to focus on zero-emissions mobility a reality, making it a significant part of its long-term strategy. By 2025, the company aims to sell 560,000 BEVs in addition to Fuel Cell Electric Vehicle (FCEV) models.
In late 2019, the Kona Electric became the first-ever EV to be crash-tested in Australia, achieving an ANCAP maximum 5-star safety rating in the process.
Kona Electric was subjected to a frontal offset crash test, carried out by Australasia's independent vehicle safety authority ANCAP as an audit test of the 5-star Kona model line-up.
"Kona Electric's pioneering position as the first ever EV crash tested in Australia, and its continuing ANCAP maximum 5-star safety rating, further underscores Hyundai's eco vehicle leadership," said Hyundai Motor Company Australia Chief Executive Officer, Mr JW Lee.
Kona Electric Specifications
Hyundai Kona Electric brings long-range, zero-emissions electric motoring in an attractive, sporty and practical small SUV
Kona Electric has a real-world battery range of 449km (WLTP)
Ultra-fast 100kW DC charging can bring the battery to 80 percent in 54 minutes
High-efficiency 150kW electric motor producing a near-instantaneous 395Nm of torque
High-voltage 64 kWh lithium-ion battery
SmartSense™ advanced safety including:

Forward Collision-Avoidance Assist (FCA)
Blind-Spot Collision Warning (BCW)
Driver Attention Warning (DAW)
High Beam Assist (HBA)
Lane Keeping Assist – Line/Road-Edge (LKA-L/R)
Smart Cruise Control (SCC) w/ Stop & Go
Rear Cross-Traffic Collision Warning (RCCW)
Tyre Pressure Monitoring System (TPMS)
Hyundai Motor Company Australia is a proud sponsor of the 2020 Australasian Fleet Conference & Exhibition scheduled for November 9-10 in Melbourne. For more information, click here.