AfMA Corporate Partner Figtree Systems has been sold by NTT Data as part of a new acquisition by Canadian enterprise Constellation Software's subsidiary Vela Software.
Under the move Figtree Systems will operate as an independent company within Vela Software, with the move hoped to expand Figtree's reach into new markets.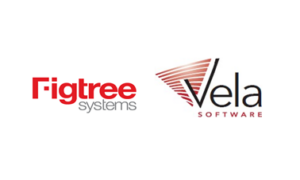 "AfMA would like to thank NTT Data Figtree Systems for their support as a Corporate Partner since 2009 and for the scholarships they provided for Swinburne's Diploma of Leadership and Management," AfMA Executive Director Mace Hartley said.
"Their support in professionalising the fleet and automotive industries has demonstrated true leadership. AfMA would also like to congratulate Velo Software on their acquisition."
The following statement was released earlier this week to acknowledge the change:
We are excited to announce that effective from 16 June 2021, NTT Data Inc. sold Figtree Systems to a subsidiary of Constellation Software Inc. (TSX: CSU), through its Vela Software Operating Group division. As part of the acquisition, Figtree will continue to operate as an independent company within Vela Software working closely with existing businesses to achieve more effective and efficient outcomes for customers, staff, and suppliers.
Vela Asia Pacific acquires, manages and builds mission-critical vertical market software businesses with a presence throughout the Asia-Pacific region. We provide vertical market software expertise, operational support, and capital to help our businesses grow organically and through acquisitions.
What does this mean for you?
It will be business as usual but backed by the global might of Constellation Software Inc. we will be looking to not only continue to service our customers but to grow the business, products and services even further to provide the best experience and a critical competitive edge for all our customers. As part of the business sale, Sarah Roberts will be elevated to CEO of Figtree Systems.
The strategic and operational support provided by Vela Asia Pacific will allow us to extend our market reach as well as facilitate future development and innovation that will deliver benefits and complementary new offerings.
We look forward to the ongoing successful growth of the company into the future and the continued strength of our ongoing business relationships with our customers, which are at the heart of what drives our business.