Australia's electric vehicle policies are set to be put under the microscope in an upcoming webinar hosted by Charge Together Fleets.
AfMA is currently part of the core working group of Charge Together Fleets (which itself is facilitated by the Electric Vehicle Council). The purpose of this team is to assist fleet & sustainability managers and other business stakeholders transition to electric vehicles and future mobility models.
This Thursday between 2:30-3:30pm policy experts Behyad Jafari and Dr Rebecca Michael will present on electric vehicle policy and feature an interactive Q&A for participants.
Behyad Jafari is the CEO of the Electric Vehicle Council and works with industry, government and the media to accelerate the electrification of road transport, for a more sustainable and prosperous Australia. With experience advising politicians, businesses and non-profits, Behyad has a strong understanding of Australia's political, corporate and media landscape.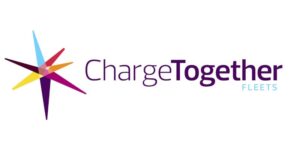 Alongside Behyad, the webinar will feature insight from Dr Rebecca Michael – Head of Public Policy at RACQ. The RACQ is the peak advocacy body for Queensland road users and represents over 1.7 million members covering 50% of Queensland household.
Rebecca has worked in the transport and infrastructure policy sector for several years and has delivered a diverse range of research, transport, infrastructure and economics projects and policies that focus on improving transport system outcomes to benefit Queensland. In her role, Rebecca oversees research and develops and advocates for policy to promote safe, affordable and sustainable mobility, both now and into the future.
For more information on the webinar, click here.