The Hyundai NEXO Fuel Cell Electric Vehicle (FCEV) has arrived – the first hydrogen-powered vehicle certified for sale in Australia. 
Available now by special order for private customers and fleets, the zero-emission NEXO SUV is packed with a range of Hyundai-first green technologies that are sure to provide comfort and convenience for drivers.
From a tech perspective the NEXO's fuel cell works by converting the chemical energy in hydrogen to electricity, hence its FCEV classification, relying on wind and solar energy to produce the hydrogen that drives it. As a result the Nexo emits nothing more than water vapour to the atmosphere, all while providing an impressive 666km of WLTP-measured distance.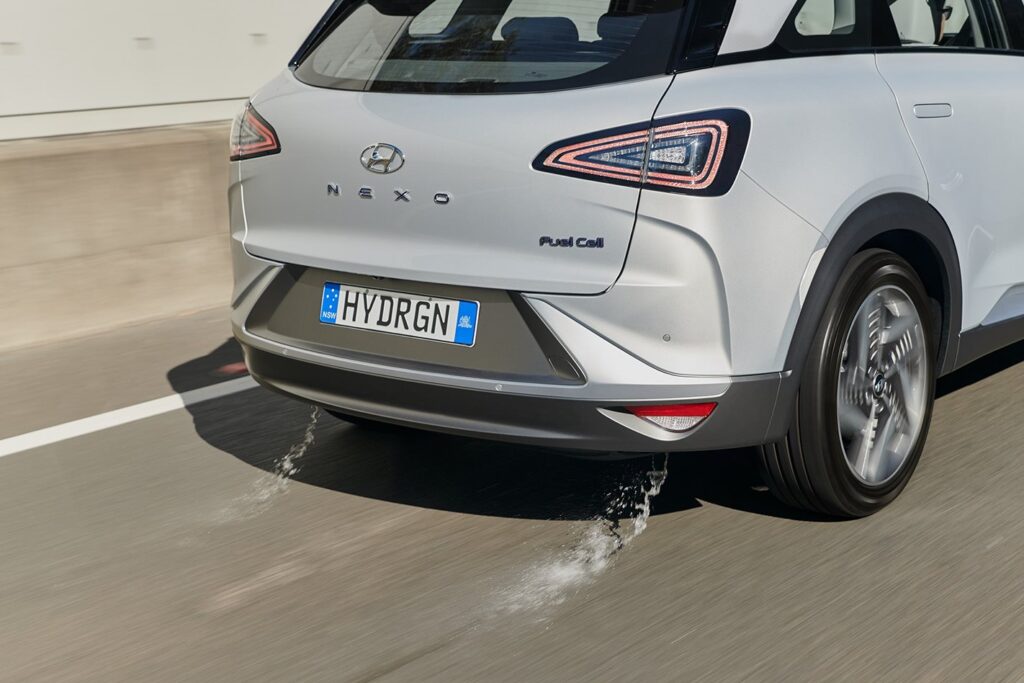 It works by filling the three high-pressure hydrogen tanks (totalling 156.6 litres) that sit beneath its rear-seat area – which takes around five minutes – and using that to extend the range of the vehicle. Think of it as a standard EV with an added on-board power station.
The official arrival of NEXO coincides with the opening of Australia's first public hydrogen refueling station, in Canberra, which provides the fuel for the deployment of the first 20 road-registered NEXO FCEVs as government fleet vehicles for the national capital.
"The arrival of NEXO on Australian roads as an ADR-approved production vehicle is a landmark in Hyundai's ongoing commitment to green mobility and to hydrogen fuel cell electric vehicle technology," Hyundai Motor Company CEO, Jun Heo said.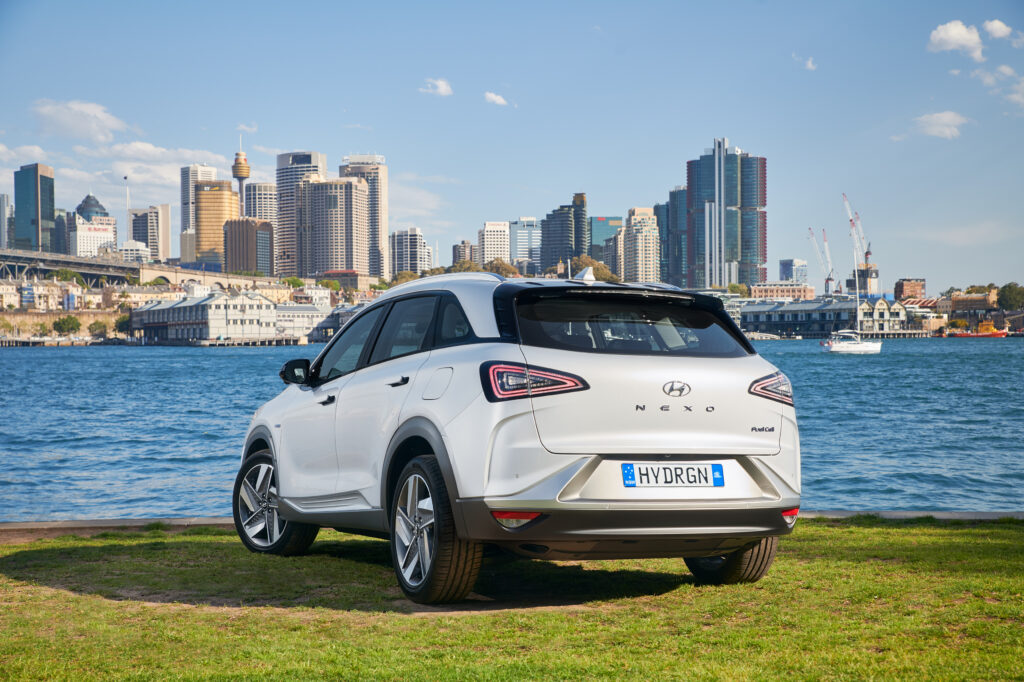 "The hydrogen NEXO SUV is a cornerstone in the Hyundai portfolio, complementing our hybrid, plug-in hybrid and battery electric vehicles the IONIQ and Kona Electric," he said.
"NEXO is also a sign of things to come, as Hyundai continues in its long-term drive towards leadership in eco-friendly vehicles."
NEXO is available by special order through Hyundai Motor Company Australia's Sales department. For ordering and pricing information, please submit your enquiry to the HMCA Sales team.