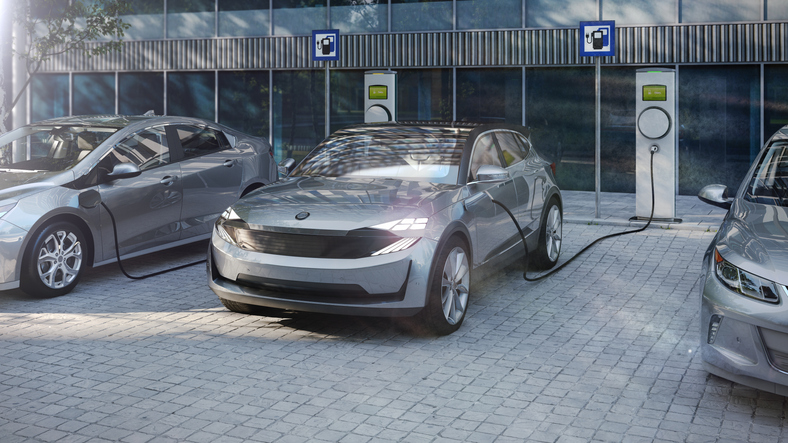 The first-ever E-Motion Zone will feature all things electric at the 2023 Adelaide Motorsports Festival. Sponsored by the Royal Automobile Association (RAA), this will be a dedicated area where electric vehicle (EV) enthusiasts can experience the latest in EV technology and learn about the future of sustainable transportation.
RAA Chief Executive Officer Nick Reade says the E-Motion Zone if for electric car enthusiasts as well as for those who are simply curious about the future of transportation.
"There'll be some heavy hitters in the can scene featuring their latest EVs and hybrids, including McLaren, Mercedes, Porsche, BMW, Toyota, Hyundai and many others," said Mr. Reade.
"Aside from cars, there's no doubt that electric powered devices are going to be the future of transport, from motorbikes to scooters, and even surfboards. "It's an opportunity for people to get a close look at this technology and it should be a real eye opener for many," he added.
"Festival goers will also be able to watch electric racing cars fly around the track and show off their sheer performance," said Mr. Reade.
"For the really brave people they can throw their hat in the ring to do a hot lap with an Australian motorsport racing legend in a Testa rally car – that won't be for the faint hearted," said Mr. Reade.
Adelaide Motorsport Festival Chief Executive Officer Tim Possingharn said the Adelaide Motorsport Festival expressed his excitement for the inaugural E-Motion Zone.
"Whilst the festival has a strong retrospective focus with the classic Formula 1 cars and we have at the event the E-Motion Zone represents part of the future of motorsport and transport," Mr. Possingharn said.
"I think some of the electric rally and sports cars will surprise festival goers with their speed and performance," he adds
"We're delighted to be partnering with RAA to help showcase some of the best and latest electric powered vehicles and transportation."
The RAA E-Motion Zone is just one of the many attractions at the 2023 Adelaide Motorsports Festival, which runs from March 25th to March 26th. There will be car races, drifting competitions, and live music performances.
Did you find this article interesting? Give it a like by clicking the heart button above!