The Australasian Fleet Management Association is proud to announce our 2020 Fleet Award winners – and recognise the outstanding achievements made to advance fleet management across the board.
Due to the ongoing nature of the COVID-19 pandemic this year's awards were held online as a component of AfMA's State of the Fleet Industry event hosted by Jon Faine across two days this week at the Melbourne Convention & Exhibition Centre. Thanks to everyone who joined us online!
Whether it be overall management, environmental leadership, or safety initiatives our winners all share one thing in common – leadership, innovation and a desire to make genuine change within their organisation. Please take the opportunity to read and watch their journey below and be inspired about what you can be doing in your own organisation.
2020 Fleet Manager of the Year Award: Paul Sor (Red Cross)
Sponsored by Geotab & BP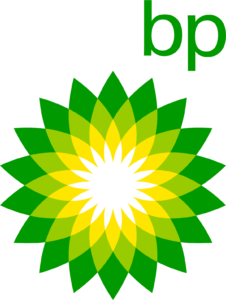 Within his role at Red Cross Paul led the team to significant fleet improvements including a decrease in infringements of 34 per cent, a decrease in fuel usage of up to 45 per cent and an increase in FBT compliance to 100 percent.
Alongside these financial and environmental savings, a wholistic view regarding safety has spread across the organisation – something Paul believes has come through the team having a "shared vision".
"Red Cross is here to help vulnerable people not create them. Across Australia, there are so many workplace injuries and deaths each year in motor vehicles and Red Cross wanted to ensure our people are always safe and don't form part of these statistics," Paul Sor said.
"My role in Fleet has been in a GM type capacity, working with an incredibly talented experienced team, Fleet Manager Greg Mcclure, and Operations Manager Christine Mead, and Admin Support -Con Marinakis," Paul said.
"Once your team knows a challenge is not aimed at their competence or professionalism, they work together to get the best outcome."
Central to the plan has been Paul's ability to transition vehicles leases from short life contracts towards longer ones – which has resulted in significant financial savings across the organisation. Key to this transition has been consultation both internally and externally as well as working with their FMO provider Interleasing and suppliers Hyundai, PlumTree and Netstar Australia (Ezy2c).
"Extending the number of Km before handing the vehicle back (for high usage cars) has meant we can sweat the asset longer and still stay within our 5 year period. This ends up costing less without compromising safety," Paul said.
"We have achieved the savings through concentrating on returning money to programs rather than general savings. Red Cross is a custodian of donor dollars and needs to ensure as much as possible of your donated dollars goes to the intended recipient."
Key Achievements:
Reduction in fleet size with stakeholder acceptance.
Log book completion rates now at 100% compliance.
Increased safety specifications of fleet and improved servicing regime.
Decreased accidents, maintenance costs, and insurance premiums.
Driver behaviour program commenced monitoring incidents.
Simplification of fleet policy.
Fleet pool booking tool introduced.
Driver licence validation and training process improved.
Commenced introduction of telematics.
Hybrid vehicles introduced leading to 45% fuel reduction.
Lower vehicle emissions through smaller motors, better servicing, newer vehicles and introduction of hybrids.
Better purchasing and benefits through working with suppliers.
More reliability of vehicle supply availability through working with suppliers.
2020 Fleet Environment Award: Moreland City Council
Sponsored by Hyundai Motor Company Australia and accepted by Mario Sansotta

Led by Fleet Coordinator Mario Sansotta the Moreland City Council has been responsible for some game changing work in their journey towards zero emissions.  The Moreland team started their electric vehicle (EV) journey with just one Nissan Leaf before introducing others models to reach an EV fleet of 24 EVs and 15 hybrids. More recently the team has added electric bikes to their lineup as part of their ambition to become Zero Carbon by 2040.
"Moreland City Council has taken a leadership role to move from fossil fuels to renewable energy to reduce our carbon footprint," Mario said.
"The environment has always been important to us but it's been a bit of a struggle for people to come on board with the vision at first."
Moreland City Council now provides recognition and incentives for carpooling, using electric bicycle fleet, working from home, public transport usage. For Mario and the team it was all about engaging with the staff community and getting them to realise that value of EVs wasn't just all about environment but that there was significant savings and convenience to be made from the strategy.
"Our people were a little intimidated about the EVs at first but what we did was work with them and make them comfortable," Mario said.
"What we found was that by the end of the process they were the most popular vehicles to drive in our fleet – our drivers loved driving them."
Moreland has expanded their public electric vehicle charging network to 16 stations in 2020 including two more 50kW DC fast charging stations in Brunswick. All are available free to use to encourage uptake of zero emissions vehicles.
"Moving towards renewable energy vehicles the cost savings for us are the fuel, the service and maintenance of the vehicles and also the convenience of putting the vehicles on charge across the day while we work," Mario said.
"I'd encourage other organisations to seriously consider EV vehicles as they are a game changer in how we move our staff around the municipality."
Key Achievements:
Purchased 24 EVs and 15 hybrids, with more in the pipeline. Over a quarter of our passenger fleet is now EV.
Developed a public electric vehicle charging network of 16 stations, four of which are 50 kW DC fast chargers.
Save 2,000L of fuel per year per EV passenger vehicle, which saves $2,300 (taking into account electricity spend) and 4.5 tonnes of CO2 emissions.
Across the EV fleet, saving of 45kL of fuel per year, equivalent to $52k and over 100 tonnes CO2.
Maintenance costs for the EV vehicles are lower, and Moreland's oldest EV is running well after 8 years.
Raised awareness with staff and community, encouraging the purchase of EV vehicles for personal use.
All Moreland's EV vehicles are powered by 100% renewable electricity, sourced from the Crowlands Windfarm.
The council is carbon natural since 2011, and aims to support its community to become Zero Carbon by 2040.
2020 Safety Award: UEM Edgenta
Sponsored by Teletrac Navman and accepted by Mohd Azreen Bin M Abdan

Based in Kuala Lumpur, Malaysia UEM Edgenta is the region's leading Asset Management & Infrastructure Solutions company. UEM's expertise covers Healthcare Support and Property & Facility Solutions within our Asset Management segment, and Infrastructure Services, along with Asset Consultancy within Infrastructure Solutions.
Significant improvements to the business have been seen through the adoption of innovative technology to help reduce safety incidents. As a result UEM's key safety metrics have improved by 50 per cent since 2017, with speeding violations reducing 98 per cent over 7 months and traffic summons reducing by 92 per cent over 1 year.
"In my opinion, the most significant outcome is to see the improvements in driving behaviour amongst our people as a result of consistent communication throughout the implementation period," UEM Fleet Manager Mohd Azreen Bin M Abdan said.
"The consistency helped nurture more understanding of the underlying objectives of the initiative and well enough, we gained the support of our people towards better results in this area.
The team has made use of the IntelliTrac system capturing savings of RM45,000 ($14,900 AUD) within 10 months of implementation (January 2019 – October 2019), while its Tyre Pressure Monitoring System captured savings of RM75,000 ($24,833 AUD) within 12 months of implementation (January 2019 – October 2019).
"As the region's leading Asset Management and Infrastructure Solutions provider, we embrace and employ technology through the use of data," Mohd Azreen said.
"This advanced platform allows us to cut-down costs and be more efficient in our work."
UEM Edgenta looks forward to the future and the introduction of further safety measures to make the "mobile office" safer for their staff and also to further reduce costs.
"We would like to further explore the use of sensors or devices that can be installed on the vehicles to ease the collection of data collated from the daily inspection that can be used to develop further precautionary measures"
Key Achievements:
Speeding violations have reduced 98% over 7 months
Fuel consumption has been reduced by over 22,000 litres within 10 months
Immediate reduction in vehicle idling after reengaging with staff.
Traffic summons have reduced by 92% over 1 year.
Tyre Pressure Monitoring System allows drivers to consistently monitor tyre pressure
Optimum tyre pressure helps improve safety and extend tyre life
Health, Safety, Security and Environment (HSSE) signed by the CEO and communicated to all staff and contractors.
Further images and information about our award winners will be provided in our December issue of FleetDrive – available next week.