Welcome back to the office for 2020. As Australia battles extreme weather conditions and hazardous bushfires now is the time for us all to take extra care on our roads.
Make an effort this January to plan ahead, reduce unnecessary travel and to take regular breaks while navigating particularly tough conditions – particularly on rural roads.
AfMA wishes you and your organisation a successful start to the New Year and look forward to publishing new resources, opening up networking opportunities and advocating for government and industrial change on your behalf throughout 2020. It's our commitment to help make your working life easier, safer, more rewarding and perhaps even more fun.
Keep in mind our upcoming 2020 Australasian Fleet Conference & Exhibition which incorporates the annual AfMA Fleet Awards on May 7-8. Nominations for these awards remain open and will be publicised to members and guests strongly within the coming weeks. To enquire about the nomination process simply email us at [email protected] or contact the office on +61 3 9866 6056.
In case you missed it, now is the time to read and catch up on our latest FleetDrive e-magazine featuring a variety of stories from right around the globe. Perhaps 2020 may also represent a chance for your organisation to consider advertising with us for the first time or to expand or change your existing campaigns.
Thanks for your ongoing support of the fleet industry – together we are stronger.
As the New Year kicks into gear it's also important to be aware of new or amended road rules affecting your region. Below are a few key insights to be aware of:
Mobile Phone Laws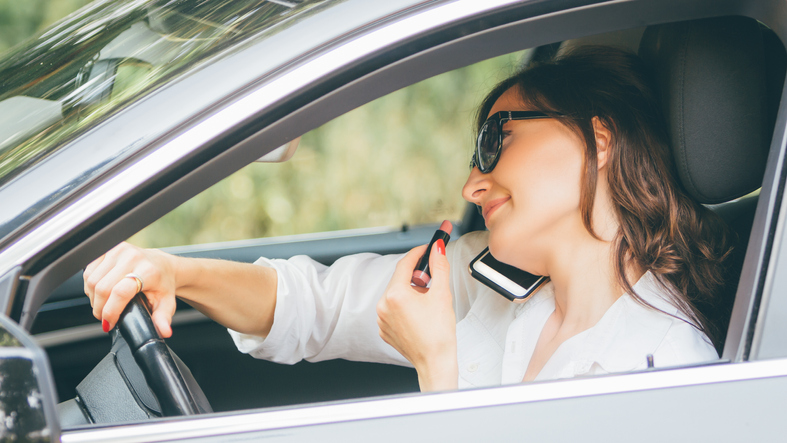 The penalty for illegally using your mobile phone while driving will more than double from $400 to a staggering $1000 in Queensland this year, making it the highest fine in the country for illegal mobile phone use.
The record-high fine will be introduced in the Sunshine State from February 1 and if you're caught more than twice in one year, you could lose your licence.
Phone Detection Cameras
In NSW new mobile phone detection cameras will shed light on drivers who illegally use mobile phones while driving by using artificial intelligence to capture images of the front seats of vehicles.
The new cameras were introduced in December and warnings will be issued to motorists caught on camera holding or touching their mobile phones, even for a moment, until February, but after a three-month grace period, fines starting at $344 will be enforced.
Slowing down for emergency vehicles
In September Transport for NSW made changes to law put in place to protect roadside workers and emergency services workers.
Drivers are required to slow down to a speed of 40km/h when passing a stationary police vehicle or emergency vehicles with flashing red-and-blue lights. It also applies when passing tow truck operators on the side of the road.
The law was amended to only be applicable when travelling on roads where the speed limit is 80km/h or less, but the fine sits at $448 and three demerit points for those who violate it.
Disability parking fine hike
The fine for illegally parking in a disability zone in Queensland will cost you twice as much in 2020.
Minister for Transport and Main Roads Mark Bailey announced in November there were plans to increase the fine for parking in a marked disability parking zone without a permit from $266 to $533 mid-next year.