We sit down with ADI's Director of Research and Development Cameron Wearing
What do you see as the biggest challenge for Fleet Managers?
There is no formal training on offer to be a Fleet Manager and its hard work managing so many different and potentially expensive decisions that are best for an ever-changing area of a business.
Fleet managers need to be surrounded by professionals who provide objective and mathematical outcomes for the day to operations. Data is maths and from this, statistics are created so you need to know what you're going to do with all this information.
When dealing with inanimate objects like a vehicle, objectivity is easy. When dealing with the human component, there will a degree of 'intuitively gained subjectivity', data proven experience permits intuition as part of the algorithm to successfully operate a Fleet.
What are the advantages of engaging in using data and vehicle technology to improve your fleet?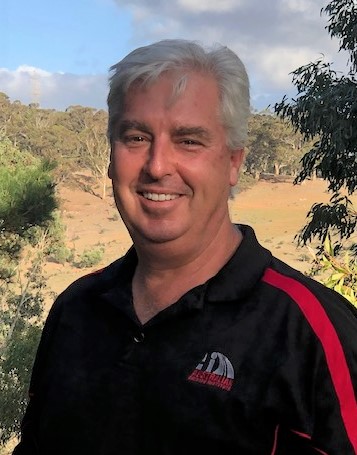 You will generally see improvements and reductions in operational costs. You will also see a reduction in avoidable incidents (this is different to 'at fault') which is where self-insured companies get immediate returns. It can also tell you about how efficiently the Fleet is being operated and useful when investigating an incident. Combined with data collection around consumables you are better supported in making decisions and managing all the components of Fleet operations.
Ideally, telematics is used to establish the gap between best practice and your current indicators of performance. This where an organisation like ADI comes in. We know how to set targets and place a figure on it with a goal to achieve measurable outcomes and return on investment.
We have seen how in extreme conditions, the crash rates plummet with the introduction of telematics. In these conditions, the second advantage of telematics was GPS tracking and a duress button in the event of a serious incident.
What do you recommend Fleet Managers consider when reviewing the operation of their fleet?
Select vehicles with as much safety technology available as possible
Increase education around the use of telematics and how it can help manage your carbon footprint.
Collect data that helps you break down per/km costs in the city and regions.
Allow the data to be used for investigations
What results are you likely to achieve in further engaging in data and technology?
We have numerous examples where data has been used to improve driver behaviour and in turn resulted in a $3 million saving in the first 12 months. The sustained costs never exceeded $50 k pa. Without data and telematics, we would not have able to prove the root cause and fix the problem.
A more likely result is the average Fleet of sales reps will see a drop in incidents of around 50% as a result.
What are some common areas overlooked by Fleet Managers?
Many Fleet Managers can make the mistake of brushing over incidents and isolating them as 'At Fault' and 'Not at Fault'. By defining incidents as 'avoidable' and unavoidable' you will get a truthful (mathematically correct) outcome. For example, when a driver hits wildlife, it is more likely to be an avoidable event.
We suggest you start with this; How many avoidable (any event where your driver has hit something which includes wildlife) incidents are you having for every 1 million km of exposure? This number needs to be under 6 to be acceptable, ideally under 2.
Then you establish the average cost per incident (this will vary from self-insured and insured companies). Then, if a commercially driven organisation, what is the ratio of cost to sales and how do these incidents impact GP? This will vary from 16:1 up to 50:1.
In other words, for every dollar spent on a car, you need to make at least 16 times the cost of the incident to recoup GP (or in low profit/high turnover businesses, multiply the cost of the crash by 50). A simple $2500 repair will require an additional $40,000 in turn over to get back on track. Feel for those in rural businesses where a $2500 crash will need an additional $125,000 in turnover.
Any final thoughts?
Motor vehicles have never been so interesting with Electric Vehicles coming on strong and amazing new technology for safety colliding in development, it will see big changes ahead for Fleet Managers, exciting times indeed.  It certainly is proving to bring big changes to our business and how we partner with our clients in the future.
You can learn more about the Australian Driving Institute by clicking here.