Rising Australian racer Molly Taylor has claimed a stunning victory in the inaugural race of the Extreme E off-road racing series in Saudi Arabia over the weekend.
32-year-old Taylor raced alongside Swedish three-time World Rallycross champion Johan Kristoffersson, to ultimately finish 23 seconds clear of the Andretti United team in the final, two-lap race around the 8.8km desert course of Al-'Ula.
"What an amazing start to the season. It feels a bit surreal, with so much anticipation and preparation leading into the weekend and we all came here not really knowing what to expect. It was definitely extreme," Taylor said.
Built around a four-wheel drive Dakar-style off-road car with a battery-electric power pack, the Extreme E series is an extension of the Formula E single-seater road race series.
"You have to be fast when it counts, be smart when it counts and take the big moves when it counts, and for it to all come together when it mattered was really special"
"Huge thanks to Johan — his opening laps were just insane — and the team has done such an incredible amount of work behind the scenes."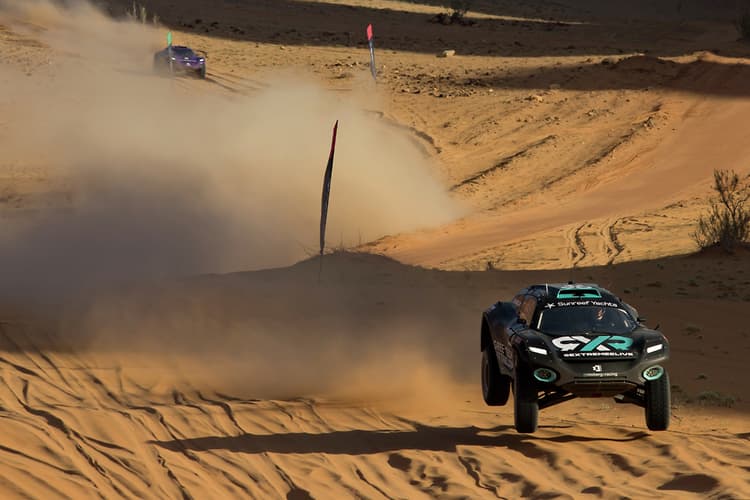 "Molly performed fantastically; it was her that made the difference in the first qualifying session," Kristoffersson added.
"When you're in the lead, you need to strike the right balance between backing off too much and risking too much, which is a new learning experience in this situation."